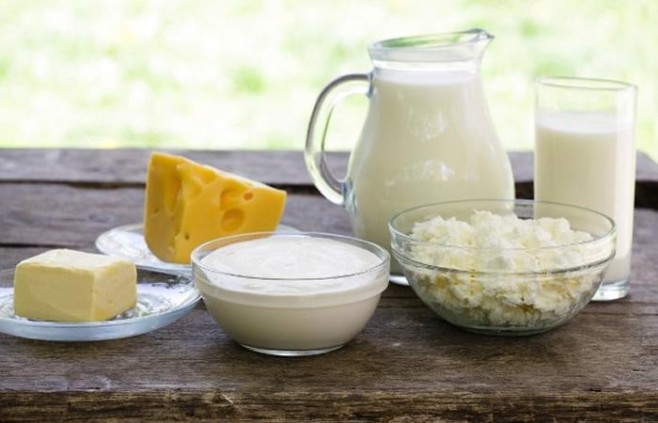 Sarajevo, October 27, 2015/Independent Balkan News Agency
By Mladen Dragojlovic
Despite the fact that EU approved the export of dairy products from BiH to EU countries, official institutions' figures show that during this period the export of these product has fallen dramatically. For several years BiH has been demanding the license to export dairy products in EU, but now that it finally became a reality, producers fail to capitalise on this opportunity.
This paradoxical situation is confirmed by the figures of the BiH Indirect Taxation Authority, which shows that the "green light" for export to the EU apparently leads to the decrease of exports of milk and dairy products. Farmers in BiH say that one of the causes for this situation could be reduced milk production in BiH, which is noticeable for several years, and which is caused by natural disasters, difficult working conditions of farmers and the lack of stover. According to official data, in the 20 days of October, BiH exported about 2.5 million kilograms of milk and dairy products, which is about 1.3 million kilograms less than in September, or almost twice less than in August this year when it was not possible to export to EU countries.
The largest drop of export in October, compared to September this year, was recorded in the export of milk and cream without added sweeteners, than in cheese and cottage cheese and butter. In same period exports increased in milk and sour cream with added sweeteners, as well as buttermilk.
Ostoja Nikolić, president of the Association of farmers from Bijeljina, said that the production of milk in RS and BiH has decreased and that at his farm the drop in milk production is about 30%.
"For me, the cause is a lack of food, because we had floods, droughts and I think that one of the reasons is also a lack of arable land. The farmers can not expand the farm, because they do not have enough arable land to be able to feed their cattle in the way they should", Nikolic said.
Commenting on the simultaneous decline in imports of milk in BiH, Nikolic said that it is obvious that the citizens do not have enough money and therefore they consume less milk and dairy products.
The EU Standing Comittee approved on September 9 the export of BiH milk and milk products from four diaries, which purchase the milk from thousands of small farmers in their regions.