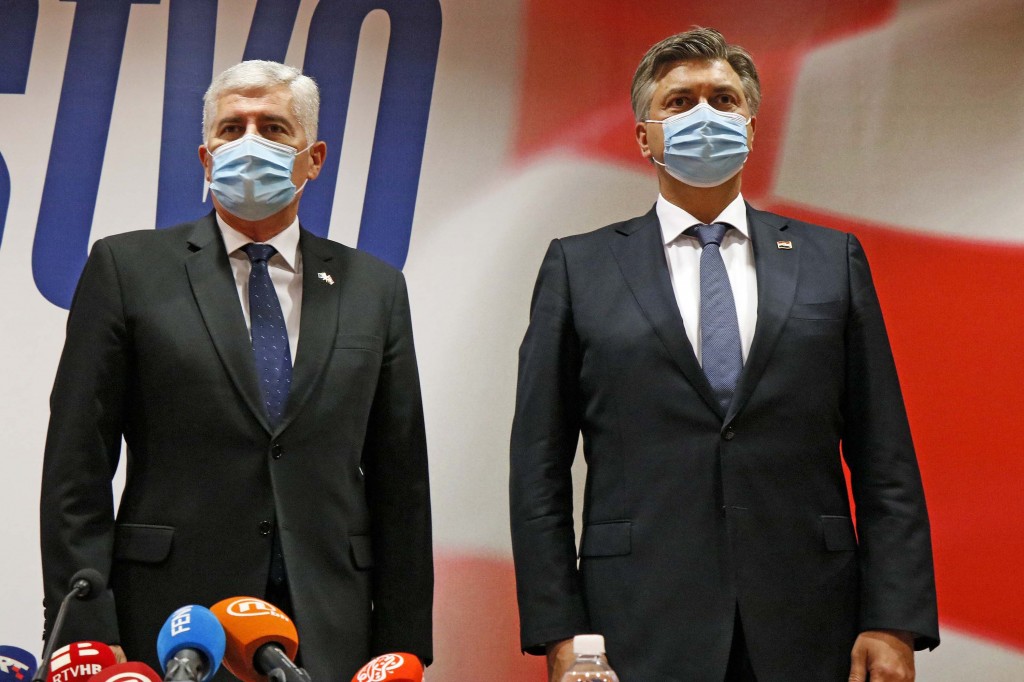 Croatian Prime Minister, Andrej Plenković, said in Mostar (BiH) on Monday that "Croatia will continue advocating Bosnia and Herzegovina's membership in the European Union and this includes ensuring the equality of the peoples living in the country".
After the meeting between representatives of Croatian Democratic Union (HDZ), of which he is a president, and its "sister party" in Bosnia and Herzegovina, HDZ BiH, Plenković said that he expects that the connections between BiH and Croatia will strengthen in the future and that concrete steps will be made to ensure equality of Croats in Bosnia and Herzegovina.
He noted that this is his first visit to BiH following the parliamentary elections in his country and that voters from BiH secured his party three seats in the parliament. Croats who live in BiH hold dual passports and vote in both countries.
"Bosnia and Herzegovina is facing an "interesting time" ahead of the local elections in November," Plenković said, adding that the meeting was "part of the intensive communication" which has been ongoing between the HDZ in Croatia, the Croat National Assembly (HNS) and the HDZ in Bosnia and Herzegovina.
One of the key issues discussed was the equality of the peoples living in Bosnia and Herzegovina as well as problems that keep slowing the country down on its path toward EU membership, Plenkovic said.
"We will continue to work as much as possible on these issues, despite everything being slowed down by COVID-19. We will continue to serve as advocates for Bosnia and Herzegovina, especially of Croats living there, in Europe," Plenković said.
During his visit to Mostar, he met HDZ BiH leader, Dragan Čović, who informed him about the forthcoming local elections and the way the party intends to win the posts of mayors in towns where Croats represent the majority.
"I particularly informed him about Mostar, where we will finally have a city council and a mayor after 12 years," Covic said.
He added that he has informed Plenković about a meeting he will have with the head of the other ruling party in Mostar, the Party for Democratic Action (SDA), Bakir Izetbegović, and that he hopes that the issue of changes in the country's Election Law will be addressed soon.
"I am happy the Government of the Republic of Croatia has such great understanding for the situation in Bosnia and Herzegovina, particularly regarding the relationship between the two sister parties," Čović said./ibna