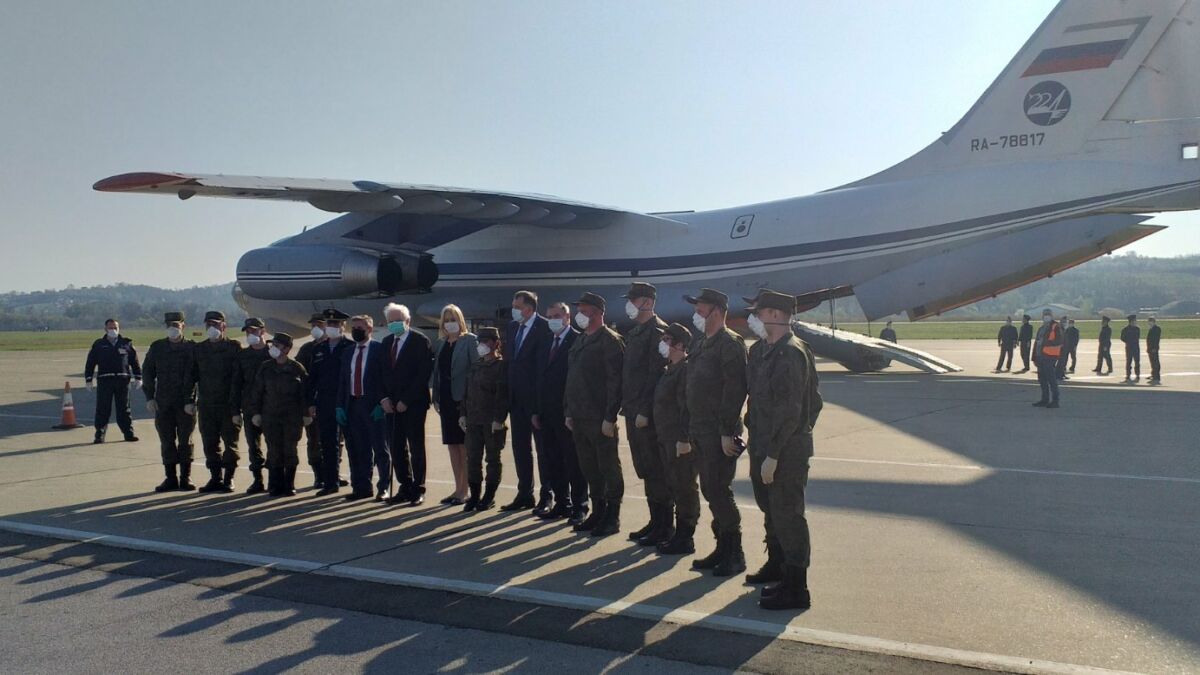 In a complicated country like Bosnia and Herzegovina, even in the most severe period of a coronavirus pandemic, there is no agreement on some very important issues for the citizens, which unfortunately also concerns the assistance from other countries.
First of all, it should be noted that there is not one, state-level, institution in BiH that would publish daily reports on the number of new infections or decide how to control the epidemic. The state policy in this regard does not exist at all. The health system is the responsibility of the entities, which means that the Republika Srpska and the Federation of BiH, each for itself, determine the policies in their respected juridstiction. Adding to this the fact that there are ten cantons in the Federation of Bosnia and Herzegovina, which make most of the decisions on their own, the picture of chaos that prevails in this area becomes even more apparent.
The magnitude of this problem becomes apparent when it is said that the International Monetary Fund has prepared a major aid package for BiH, which can even go up to USD 330 million, but BiH has not yet signed a letter of intent. The agreement on the allocation of these funds is allegedly in dispute, with RS insisting that F BiH receives 60 and RS 40 per cent of the funds, and allocate half a per cent of each party to the Brčko District of BiH, which is not involved in the negotiations. On the other hand, in the F BiH itself, there is no agreement between the cantons on the allocation of the money. As such, the Letter of intent cannot be signed.
In the meantime, assistance from Turkey has arrived in BiH and these medical supplies should be distributed between the entities. It is true that assistance has also arrived from Serbia, and the truck was welcomed at the border by top RS officials, but it is not clear how this package will be distributed.
The most controversy was caused by the arrival of large package of help in medical equipment from Russia, with 25 experts, coming to the RS, in three aircraft landing at Banja Luka International Airport. BiH Foreign Minister Bisera Turković even thanked Russia for its assistance, but it turned out very quickly that Republika Srpska did not intend to share the aid with the Federation of BiH.
"Republika Srpska asked for help from Russia, and that's what we got. The Federation of BiH did not even ask for it, but if it does, we will help it get it through our links in Russia", said Milorad Dodik, who is a member of the BiH Presidency.
The fact that a politician who decides on state politics with the other two members of the Presidency looks to help only one entity, is incomprehensible to say the least. Even more amazing is the fact that Russia has agreed to send aid in such a manner.
Dodik announced that a contingent of assistance from Hungary would be coming soon but did not specify to whom it would be distributed. It is most likely that it will remain within the borders of RS, thus widening the gap between the entities in BiH./ibna