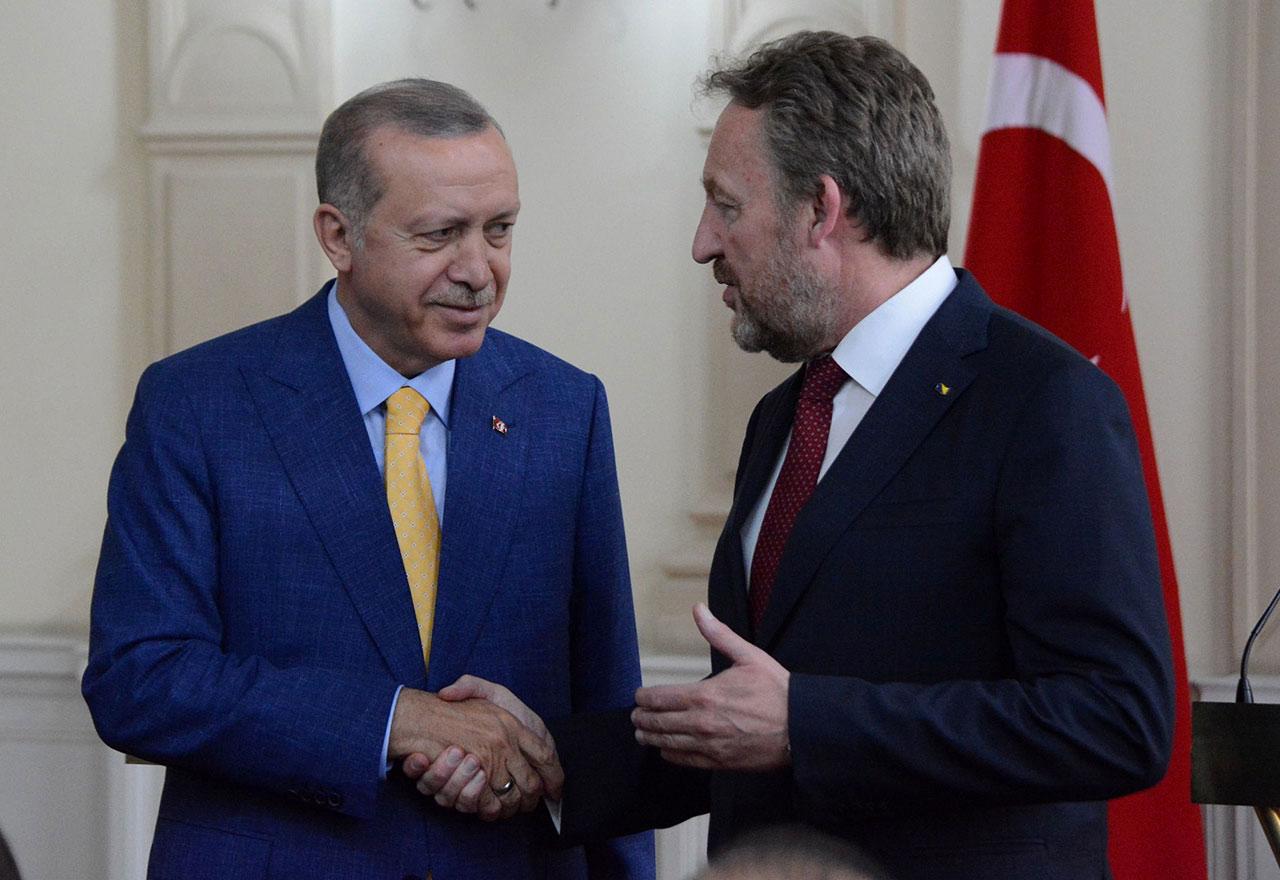 Authorities in Ankara, through the BiH Ministry of Justice, have formally requested the extradition of four Turkish nationals who are sought by the Erdogan Regime in Turkey on suspicion of being members of the "armed FETO terrorist group", founded by Fethullah Gulen.
BiH newspaper Dnevni Avaz published additional information, as well as the names of suspected persons in this case.
However, Avaz reports, the Court of Bosnia and Herzegovina had ruled against the extradition requests because the preconditions for Turkish citizens living in BiH to be extradited to their home country were not fulfilled.
Although Turkey is looking for them because they were allegedly preparing a coup, BiH's position is clear – namely that FETO is not on the list of terrorist organizations of the United Nations nor is the act they allegedly committed a criminal offense under BiH law. Always according to Avaz, the suspects are Turkish nationals who have been in BiH since 2016: Humeira Gokcen, Ozer Ozsaraj, Sedat Tozluk and Etem Erdomus.
Petitions for Gocken, Erdomus and Ozsaraj were rejected in 2017 or at the end of 2018.
As for Tozluk, information says that Turkey has requested his arrest and demanded his extradition on January 30 this year. However, that request was also rejected, allowing him to stay in BiH.
In its request, Turkey states that the punishment for the criminal offense these persons allegedly committed is imprisonment of between 7.5 and 15 years.
However, when it comes to President Erdogan's recent request for the ultimate extradition of ten Turkish nationals, and after a meeting with the members of the BiH Presidency, no formal request for legal action has ever been made to judicial institutions.
For these persons, a request was filed only to the Service for Foreigners Affairs to cancel their passports and revoke their residence permits. Unofficially, these nationals are, apart from professor Ali Lafcioglu, for whom the proceedings have been suspended, Nedli Javuz, Ali Oge, Mehmed Afacan, Ismail Sozur, Abdullah Pamukch, and Oka Ozbal.
The Court, as their lawyer Nedim Ademović recently stated, issued rulings prohibiting the BiH authorities from executing the decisions of BiH state security institutions until the end of the court's proceedings.
Ahead of last year's visit of Turkish President Erdogan to Sarajevo, members of the Kara family were arrested at the Sarajevo Airport for trying to enter BiH with three false passports.
According to unofficial Avaz information, members of this family are also suspected of belonging to the Gulen organization in Ankara.
This is one of the reasons why they have sought international protection – asylum, after being taken into custody.
Ekrem Kara, as reported by Turkish newspaper Gaziantep Olusum, is a former assistant professor at the University of Gaziantep who was expelled in September 2016 with 74 other professors on suspicion of having affiliations with FETO./ibna