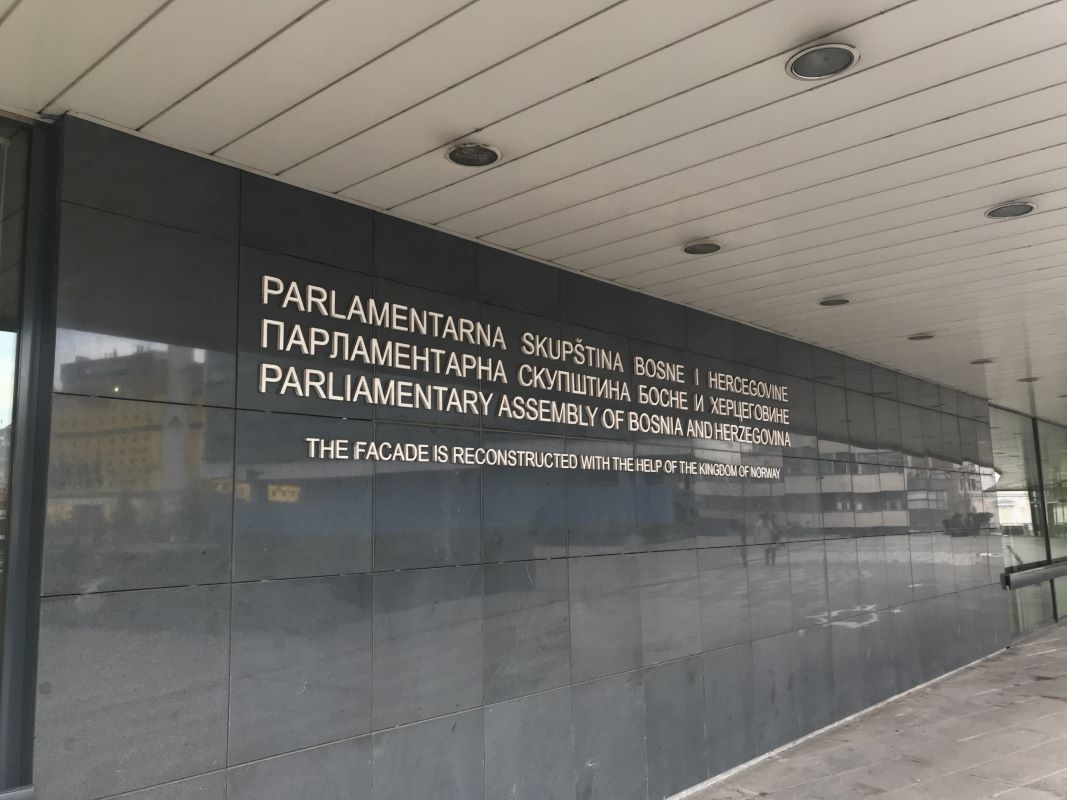 The Commission of the BiH Parliament House of Representatives for the preparation of the election of the Council of Ministers did not propose Mladen Božović as Minister for Human Rights and Refugees.
During today's session in Sarajevo, four members of the Commission voted in favour of the recommendation, whereas four were against and two voted abstention.
The Central Election Commission announced on December 18 that Božović was found to meet all necessary criteria in order to be appointed, as is provided by the BiH Election Law.
Later, Božović, who was nominated by the Democratic People's Alliance, was also granted the verification of the Investigation and Protection Agency (SIPA) of BiH.
On December 23, the House of Representatives confirmed the appointment of other ministers in the Council of Ministers, whereas Božović's confirmation was postponed, as there were still some necessary checks pending completion.
Today's decision by the Commission practically means that the BiH Council of Ministers is still not complete. This would not pose a problem as long as the appointment of the Council of Ministers did not constitute a prerequisite for sending the Reform Program to the NATO Headquarters in Brussels.
Namely, more than one year after the elections, Zoran Tegeltija took on as the Chairman of the Council and the majority of ministers were appointed, with the cabinet of the BiH Presidency Chairman Željko Komšić urgently sending the Reform Program in Brussels. The document sparked controversy in Republika Srpska as the main opposition believed that it constituted the Annual National Program (ANP), pushing BiH closer to joining the Alliance. All Serb parties represented in Parliament opposed the membership. The main opposition described the program as a "hoax", accusing the ruling Alliance of Independent Social Democrats (SNSD) of willing to consent to the membership in order to remain in power at the state level.
It is now clear that the Program was sent too soon, as not all positions in the Council of Ministers have been filled, while also the Serb member of the BiH Presidency, Milorad Dodik, has been practically deceived.
The Commission's decision is not definite, and it is expected that Božović's appointment will be discussed in some of the sessions. However, no one can predict the voting result. /ibna