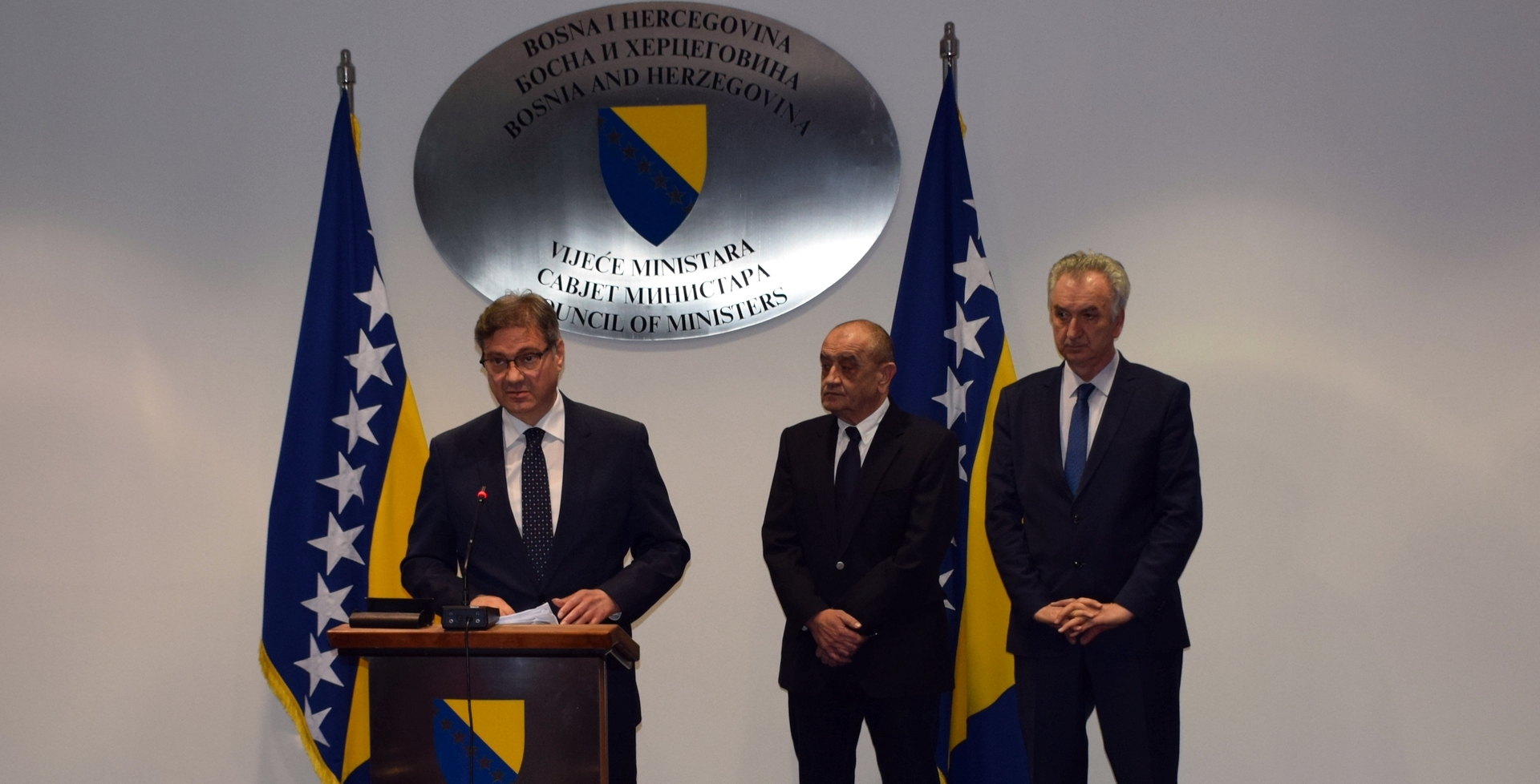 The EU Delegation and EU Special Representative in BiH, Lars Gunnar Wigemark, welcome the adoption of the Strategic Plan of Rural Development of Bosnia and Herzegovina by the Council of Ministers, as well as by Entities' and Brcko District's governments.
On his Twitter profile Wigemark described this decision as a very important step.
"The adoption of the common Rural Development Strategy by the Council of Ministers  –  as well as by both RS and FBiH governments – is good news for the farmers in BiH, who will finally be able to benefit more from EU support to agriculture", Wigemark commented.
As it was announced from EU Delegation to BiH, this country-wide Strategic Plan will create more synergies between sectors of food safety, veterinary, phyto-sanitary and rural development needed for the overall sustainable economic growth of BiH. This is good news for farmers and agricultural producers that will benefit from a more coherent and strategic approach in this important sector.
"With the adoption of the strategy, BiH will finally be able to benefit from more EU support to agriculture and rural development. Once adopted by the BiH Parliament, it will open the door for the financial support under IPA II (2018-2020) and more EU assistance in the reform process.
We look forward to the swift adoption of this important strategic document by the BiH Parliament. It should lead not only to more income for BiH farmers, but will also bring more job opportunities and investments", the press release reads.
The EU added that it stands ready to continue working with all relevant stakeholders to further support the agriculture and rural sector,  vital for a viable economic and social development of Bosnia and Herzegovina.
The BiH Council of Ministers (BiH CoM) adopted at the 128th session, on Thursday, a Proposal Rural Development in Bosnia and Herzegovina Strategic Plan (2018-2021), to be sent to the Parliamentarian Assembly of BIH for consideration under urgent procedure.
Chairman of the Council of Ministers of BIH Dr Denis Zvizdić earlier called for an urgent adoption of the BIH Rural Development Strategy, after which the Government of Republika Srpska endorsed this strategic framework document, on the last working day of 2017. The adoption thereof creates conditions for domestic agricultural producers to benefit, by way of projects, from the European Union millions worth funds, which would be one more among positive news to reflect the overall progress in Bosnia and Herzegovina.
"The Strategic Plan will secure a wide framework to lead to a gradual harmonisation of agriculture and rural development in BIH with the best EU practices. The Rural Development Strategic Plan fully considers the Entity competences, and the development thereof included equal participation by of Entity Governments representatives, whose requests were appreciated to a maximum", BiH CoM emphasised in the announcement.
Minister of Foreign Trade and Economic Relations, Mirko Šarović, informed the European Commission and relevant bodies in Brussels of the adoption of the strategic document by the Council of Ministers of BIH./IBNA