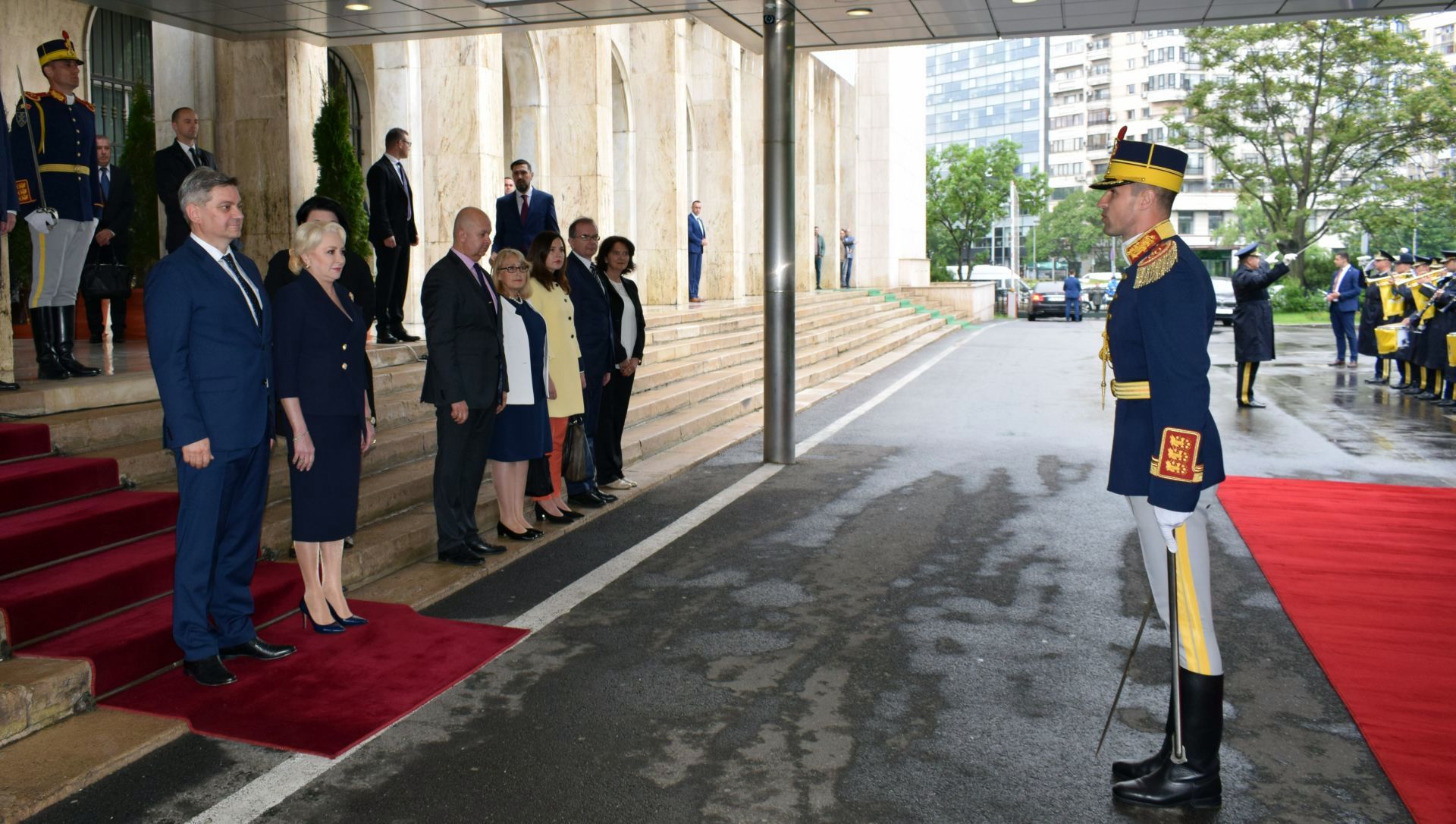 Chairman of the Bosnia and Herzegovina Council of Ministers, Denis Zvizdić, met with Romanian Prime Minister, Viorica Dăncilă, in Bucharest today.
During the meeting, most of the discussion was about the possibilities for improvement of economic cooperation, European integration and regional cooperation. Zvizdić said that the political relations of two friendly countries are very good and without any outstanding issues.
He welcomed the Romanian presidency of the EU and thanked Romania for keeping the topic of enlargement as one of the priorities of its presidency.
He expressed BiH's interest in deepening and strengthening cooperation in the areas of Euro-Atlantic integration and economic relations with the emphasis on improving trade exchange. As for the areas where there is a common interest, Zvizdić emphasized agriculture, energy, automotive and machine industry, IT sector, tourism and environmental protection.
Prime Minister Dăncilă congratulated Zvizdić on the impressive results achieved by the BiH Council of Ministers over the past four years. She pointed out that Romania strongly supports the EU and NATO integration of BiH and expressed Romania's readiness to provide political and technical assistance to Bosnia and Herzegovina in order to speed up BiH's EU path.
Dăncilă also added that Romania wants to strengthen and improve cooperation with BiH, especially economic cooperation through the connecting of chambers of commerce and entrepreneurs. She pointed out that the Western Balkans is part of Europe, and that Romania supports BiH's candidacy status and that the only guarantee of lasting peace, stability and economic development of the region is the EU and NATO membership.
Zvizdić thanked Romania for supporting the EU and NATO integration of BiH and confirmed BiH's support to Romania as a non-permanent member of the UN Security Council for the period 2020-2021. Prime Minister Dăncilă thanked for the BiH support for the candidacy of Romania as a non-permanent member of the UN Security Council, stated the BiH Council of Ministers.
During the visit to Bucharest, Zvizdić also met with Vice-President of the House of Representatives (Senate) of the Romanian Parliament Karmen Mihalcescu to talk about the improvement of political relations and parliamentarian cooperation.
In the meeting it was stressed that the bilateral relations are good and without outstanding issues, pointing at readiness for an intensification of cooperation, its further development and improvement to mutual benefit, especially thorough high-level officials' meetings and multilateral cooperation through international organisations and regional initiatives./ibna