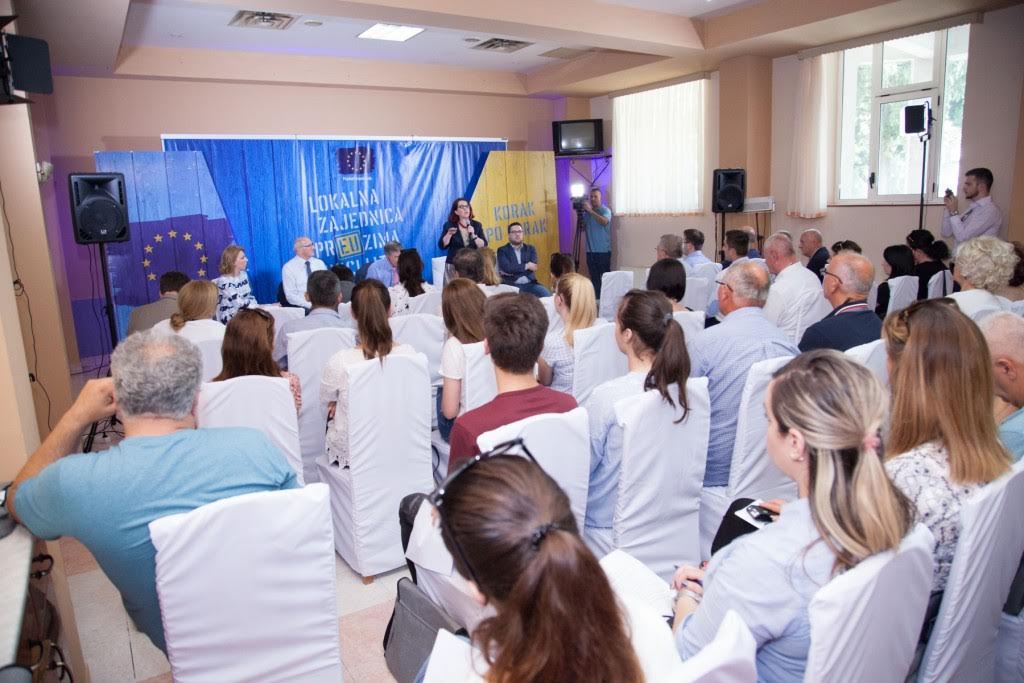 After a short pause, the Office of the European Union Special Representative (EUSR) in BiH continued with the project "Local Community Takes Initiative" with the twelfth debate on local development in the city of Stolac.
Head of the EU Delegation to BiH and EUSR Ambassador Lars-Gunnar Wigemark, who hosted the debate, said that Stolac has many natural landmarks and a rich cultural and historic heritage, which form its extraordinary potential for the development of tourism as well as that in other sectors.
"We are here to talk with the citizens of Stolac about all the issues related to the process of European integration but also to hear their opinion about the EU", Wigemark said.
He added that, so far, he has spoken about EU integration with the political leaders, but that, including local community and citizens in the process, is also essential. As it was announced in the EUSR press release, the Ambassador of Croatia to BiH, Ivan Del Vechio, also attended the debate and pointed to the importance and role of youth in the process towards EU integration.
"University and high school students are those who must know about all the tools and advantages that the EU gives them", Ambassador Del Vechio said and highlighted that motivation is the 'key' factor for the engagement of youth.
Speaking about the importance of the project and possibilities that the accession process gives to local communities, regional expert Daniel Mondekar stressed the huge potential of the agriculture sector.
"The EU policies in the sector encourage the development of agricultural entrepreneurship and production of more quality products", Mondekar said.
He also highlighted the essence of advisory services for farmers. The citizens of Stolac were interested in the possibilities for connecting and co-operating with business people, over the establishment of business clusters and about strengthening the overall capability of their municipality.
Following the debate, attendees had the opportunity to visit the informative-education fair organised by the EU co-funded projects which are directly contributing to the economic and sustainable development of local communities, including Local Integrated Development (LID) funded by the EU and implemented by UNDP and EU ProLocal – the Programme for Local Self-Government and Economic Development in BiH funded by the EU and German Government, implemented by the GIZ.
Within the "Local Community Takes Initiative" project, the Office of the the EU Special Representative is holding public debates about the challenges and opportunities of the EU integration process and supplementary programmes in 15 local communities across BiH…. / IBNA