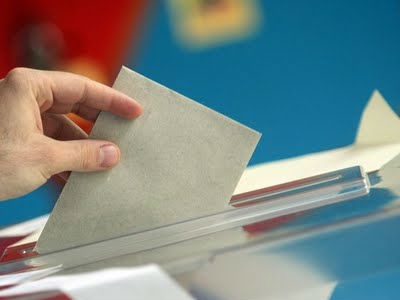 Banja Luka, October 2, 2016/Independent Balkan News Agency
By Mladen Dragojlovic
More than 3 000 000 citizens of BiH, who are eligible voters, elect on Sunday the governments in municipalities and cities across the country. The biggest "battle" for the Mayor 's chair in next four years is expected in Banja Luka, where two coalitions have very strong and influential candidates.
Igor Radojicic, candidate of ruling coalition SNSD-DNS-SP, and opposition candidate, Dragan Cavic, had one month of campaign to convince the citizens to cast the votes on their side. Programs are similar and both of them are convinced that, after the elections, Banja Luka citizens will have a better life. Of course, they suppose to make it happen. After voting, Cavic told the media that there is no need to guess for whom he voted.
"I hope that citizens will turn out en masse to vote and that last week's referendum will not be demoralizing. This voting is equally important for citizens and their future. If the elections pass in a fair atmosphere, without any irregularities, I am convinced that I will be the winner. I am also sure that I can form a substantial majority in local parliament", Cavic said.
He added that Banja Luka, with him as Mayor, will experience great changes. Cavic stressed that his first job will be to plan a budget for the next year to prepare 6 million for support of new employment in the city. He added that the practice of the allocation of minimal resources for employment must stop and that it is a problem for a large number of citizens.
His opponent, Igor Radojicic, after voting said that he believes in his victory for better Banja Luka. He emphasized that his elections are very important and that he hopes that the majority of the citizens will cast a ballot.
"I believe in a Banja Luka that will be fairer and better organized, which will open more jobs, which will received tourists, guests and investors. I believe in Banja Luka, as a city where people will stay and where they will live better. I believe that the city government is obliged to listen to citizens and to solve their problems", Radojicic said.
During first several hours of elections, observers in whole state reported few incidents which were not so big to break the process or to put election results in doubt. The biggest incident happened in the city of Prnjavor, near Banja Luka, on Saturday evening, where a group of citizens noticed 11 young Serbian citizens who, supposedly, were there to cause incidents on polling places. Police identified Serbians and concluded that they have no weapon or some other dangerous objects. On the site was the BiH Minister of Security, Dragan Mektic, who was born in Prnjavor and came to vote. He stated that these persons were in the city on call of local SNSD officials and that they will be deported to Serbia.