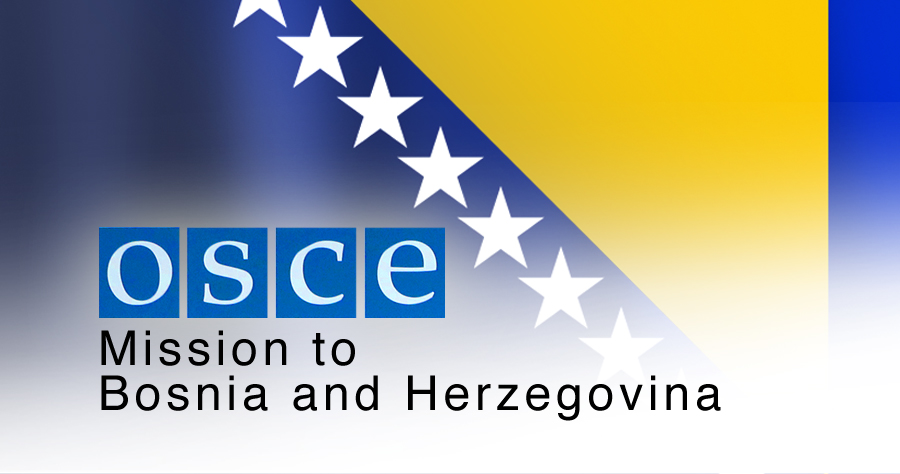 With the country awaiting the official election results, Kathleen Kavalec, Head of the OSCE Mission to BiH, thanked voters in BiH for taking the time to cast their ballots and invest in a democratic future.  She also conveyed her gratitude to poll workers who made these elections possible, the observers who helped ensure the integrity of the election and the media, for professionally providing timely and adequate information to the public.
"We congratulate the officials whom voters have entrusted with the privilege and responsibility of serving citizens; we wish them success in addressing the needs of their communities.  It is clear that BiH citizens have high expectations for their elected officials to focus on the amelioration of their communities in the interests of all citizens", Kavalec stated.
While there were no major incidents during the elections, the OSCE Mission to BiH noted some areas of concern worth highlighting.
Voter turnout in BiH remained relatively low at around 50 percent, perhaps partially influenced by COVID-19 related concerns. As for the process itself, the Mission noted that media, political parties and NGOs reported numerous alleged irregularities at different polling stations, including some cases in which observers were not allowed to enter polling stations. "We urge the Central Election Commission, law enforcement agencies and prosecutors across the country to respond promptly. This is the only way to rebuild trust in election processes in BiH", Kavalec cautioned.
On Sunday, Kavalec visited the Pod Lupom Coalition to thank them for their vital work. The Coalition deployed 2,600 independent observers throughout the country on Election Day. She noted that the presence of independent observers constitutes one of the best ways to safeguard election integrity, as the OSCE Mission to BiH noted in a press release.
"Not allowing independent observers to enter polling stations is unacceptable. I raised this issue on Election Day with the Central Election Commission (CEC) members, who pledged to address this and other alleged irregularities", said Kavalec. The OSCE Mission to BiH once again expressed its gratitude to the CEC for all of its efforts in ensuring a transparent and fair election process, as well as its readiness to respond to all alleged attempts of election fraud and electoral engineering.
Ambassador Kavalec also recalled to the election administration officials the importance of a fair and transparent vote counting and tabulation process, as a crucial step in protecting the integrity of the election process and reconstructing citizens' trust in the fairness of elections.
The OSCE Mission to BiH remains the partner of local communities in advancing everyday life, for the benefit of all citizens in BiH. /ibna