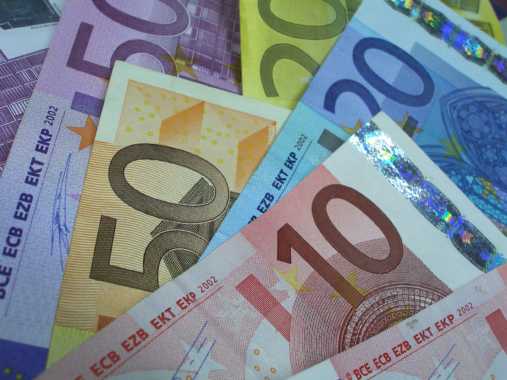 By Mladen Dragojlovic – Banja Luka
The Central bank of Bosnia and Herzegovina announced that the total retail deposits in the commercial banks of the state, on the end of September this year, were 8,9 billion BAM (about 4,45 billion euros), and it is the biggest amount in BiH history. The biggest amount of deposits are in euro, which means that BiH citizens believe in the stability of the euro on the financial market.
"Despite the very unfavorable economic conditions and negative effects on the households' standard during the year, household deposits, compared to the end of September last year, are higher by BAM 806 million (403 million Euro) or 10%, which represents a continuation of growth in a longer period. In addition, it should be taken into account that households realize a part of their savings by investing in securities and insurance policies", announced Central bank of BiH on World savings day.
It also added that, in all the deposits of all domestic institutional sectors in commercial banks in the state, household deposits are involved with 58,2 percent. In this number, term and savings deposits are 5,25 billion BAM (2,56 billion Euro) or 59 percent and transaction accounts and sight deposits amount to KM 3,65 billion BAM (1,82 billion Euro) or 41 percent.
"The largest share in increase of household deposits, observed by the maturity structure, is attributed to long-term deposits. Compared to the end of September last year, an increase of 388 million BAM (194 million Euro) or 9,3 percent, was recorded. This is an indication of confidence in the banking sector and its stability, and it is a result of the existence of a system of insured deposits, whose primary goal is to increase the stability of the banking system and to protect depositors", said CB BiH in its announcement.
In terms of currency structure, deposits in foreign currencies amounted to 5,31 billion BAM (2,65 billion Euro), out of which the deposits in euro amounted to 4.81 billion and the deposits in other foreign currencies to around 0,51 billion BAM (0,25 billion Euro). It is interesting that household deposits in BAM currency amounted to 3,58 billion (1,79 billion Euro), or 40.2% of the total household deposits.