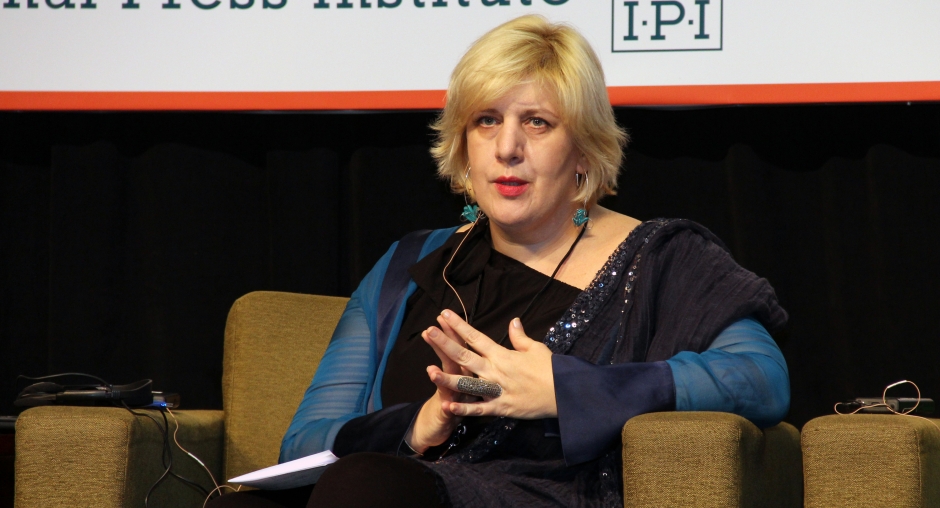 Former OSCE representative for media freedom, BiH citizen Dunja Mijatović, was elected on Wednesday afternoon for new Council of Europe (CoE) Commissioner for Human Rights. She will take up the post on April 1 on a six year mandate.
The Commissioner for Human Rights of the Council of Europe is an institution established 19 years ago. Its main goal is the promotion of awareness and respect for human rights in the 47 member states of the Council of Europe. It is an independent and objective institution with very important goals in CoE. Mijatović won the second round of the race on Wednesday with 107 votes. The runner-up, France's Pierre-Yves Le Borgn, won 103 votes. In the first round on Tuesday, Le Borgn won 105 votes while Mijatović won 76 votes. Slovenia's Goran Klemenčič won 67 votes and withdrew from the race.
Mijatović is an expert in the field of human rights and media politics and she is also one of the founders of the Regulatory Agency for Communications (RAC) BiH.
During her mandate as OSCE representative for freedom of media, Mijatović was trying to solve problems that journalists in the OSCE countries are dealing with, from security and working conditions of journalists to the role of new technologies and the process of digitisation. In last few years she paid special attention to the problem of online bullying of female journalists and promotion of their security.
She received the Charlemagne medal for European media for her work, which is awarded to European individuals who have significantly contributed to the media.
High Representative Valentin Inzko extended his cordial congratulations to Mijatović on her appointment to the position of the CoE Commissioner for Human Rights. Mijatović also will be the first woman and the first person from Bosnia and Herzegovina appointed to this important and challenging position focused on promoting respect for human rights.
"This is a great success for Dunja Mijatović personally, but it is also a victory and success for Bosnia and Herzegovina. This is a testimony and confirmation of the abundance of talented and high-quality professionals among the citizens of this country. I am sure that Dunja Mijatović will be an effective champion for human rights and common European values. Another huge contribution to her work would be made if BiH could, after more than eight years, finally implement the Sejdić-Finci vs. BiH ruling, which would be a tribute to her election", Inzko said.
Many other citizens and institutions congratulated Mijatović on her new appointment./IBNA