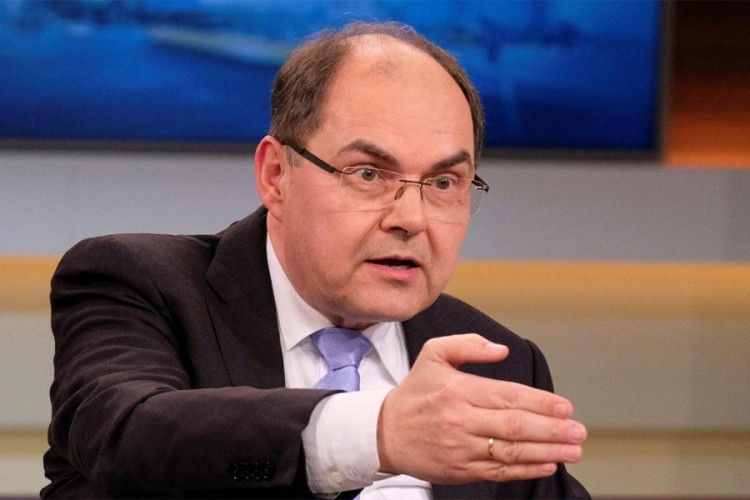 The Embassy of the People's Republic of China in BiH officially confirmed to Srna Agency that it sent a diplomatic note saying that the authorities of that country do not accept the legitimacy of Christian Schmidt as the new high representative to BiH.
"The Embassy of the People's Republic of China in BiH in its note presented a position that given that a draft resolution on appointing the high representative, sponsored by China and Russia in the UN Security Council, was not adopted, China considers the appointment of the high representative illegitimate," says the Chinese Embassy in BiH in a response to Srna's question about a diplomatic note.
Media outlets in Federation BiH reported earlier that the Embassy of the People's Republic of China sent the note to the Office of the High Representative /OHR/ in BiH and the Ministry of Foreign Affairs in the Council of Ministers.
Earlier, The Russian Embassy in Bosnia and Herzegovina has issued a diplomatic note officially stating that Russia does not accept the new international administrator in BiH, High Representative Christian Schmidt.
According to the diplomatic note from the embassy, "the UN Security Council did not formally agree to the candidacy of Christian Schmidt" and therefore "the Russian Federation does not consider his appointment as High Representative legitimate."
The UN Security Council recently rejected a Russian proposal — co-sponsored by China — to strip powers of high representative in BiH
Russia and China were the only two members that voted for the resolution. All the other members of the Security Council abstained.
The resolution sought to abolish the post of International High Representative for BiH by July 2022. It said the powers given to the envoy were "no longer required given the progress achieved by the BiH parties."