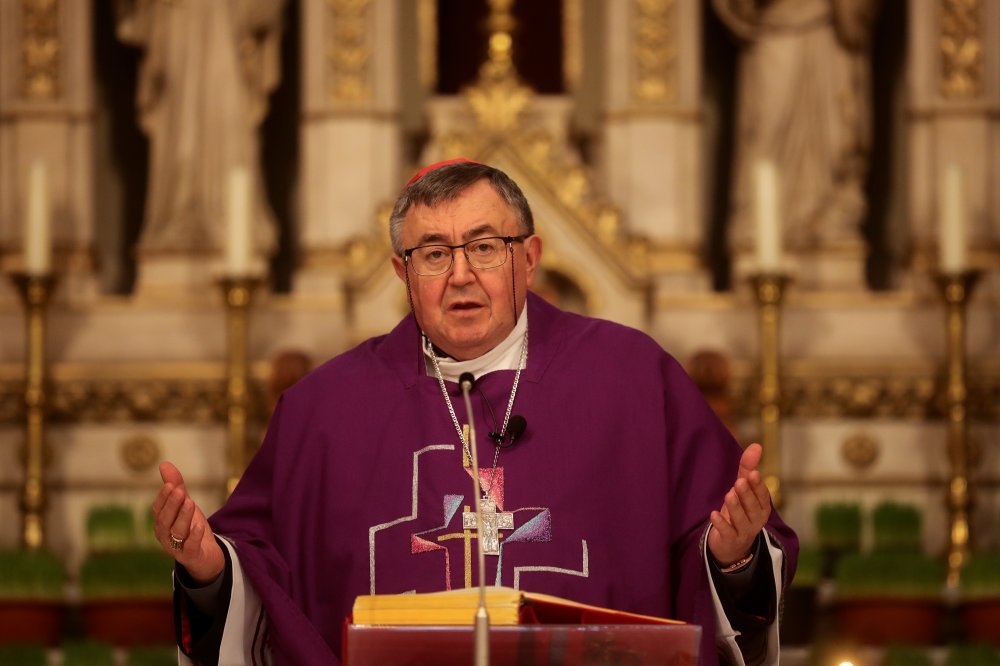 According to BiH Catholic Press Agency (KTA), the Vrhbosna Archdiocese decided that only 20 faithful will be present at the Catholic Mass for the Bleiburg killings on May 16. The mass will be broadcasted live via radio-television of Herceg-Bosna and Croatian national television HRT.
"Respecting the current restrictive measures due to the coronavirus pandemic and wanting to reduce the possibility of any incident, the Holy Mass will be attended by a 20 faithful, not counting the clergy, who have been informed in advance and whose names are known to the security services. We encourage others to take part in the regular Holy Mass in their parishes on that day and to offer their prayers for the victims of the Bleiburg tragedy and all the innocent victims of any nation", the Catholic News Agency said.
"The video materials will be offered free of charge to all TV stations and others and will be available for download after the Holy Mass. The Sermon and Mass' introduction will also be published on the websites of the Catholic Press Agency and the portal Nedjelja.ba," Puljić said.
On this Occasion, Sarajevo police also issued instructions to citizens on the suspension of traffic around the Cathedral for the duration of the Mass.
"In order to maintain security at the said location, as well as to provide for the safe conduct of the said religious rite, the Police Directorate of the Ministry of Interior of Sarajevo Canton started planning its activities, and in accordance with the Sarajevo Canton Ministry of Transport's decision, decided to suspend traffic (for motor vehicles and pedestrians) from 9 am until the end of the religious ceremony, on May 16," Sarajevo Canton's Interior Ministry said.
The commemoration of the events in Bleiburg, where back in 1945 a large number of fascists was killed by Yugoslavia partizans, has been condemned by local officials like Presidency members, Sarajevo city officials, the local Jewish Municipality and Jewish representatives from the country, the Israeli Embassy and the World Jewish Council – all expressing their disbelief that the Church led by Vinko Puljić decided to support and hold the mass in Sarajevo, where tens of thousands of innocent anti-fascists and civilians were killed by the NDH.
What's interesting is that the mass for Bleiburg victims was held in Sarajevo in 1995 along with other ceremonies about the same event. As the war in BiH was ongoing, nobody had reacted so sharply to that event./ibna