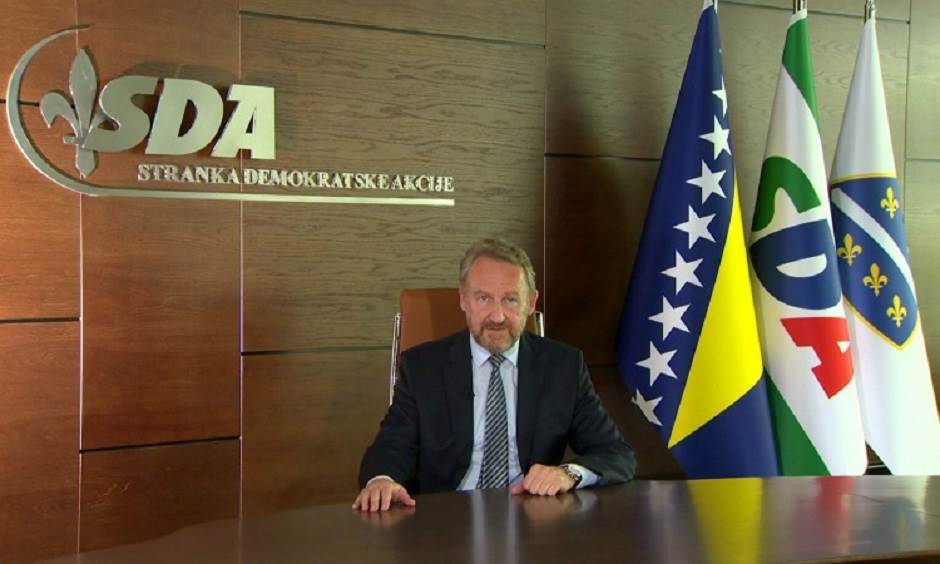 Bakir Izetbegović, leader of the Party of the Democratic Action, the biggest Bosniak party in BiH, said on Monday that "the scenes from Azerbaijan bring back memories for Bosnia and Herzegovina; the country has every right to defend its territorial integrity following the artillery attacks by Armenian forces".
"We are deeply concerned about the situation in Azerbaijan after the artillery attacks by the Armenian forces. Under international law, the Nagorno-Karabakh region belongs to the territory of Azerbaijan, and the declaration of war by Armenia represents yet another military aggression that must not be tolerated, especially since the target of the Armenian attacks was the civilian population", said Izetbegović.
He added that the scenes from Azerbaijan remind him in every way of the experience of Bosnia and Herzegovina when the country was "also exposed to brutal military aggression, with the aim of expelling the population and fragmenting its territory".
Izetbegović stressed that Azerbaijan has "every right to defend its territorial integrity, as well as an obligation to not allow the recurrence of mass crimes against its civilian population committed by Armenian forces during the 1990s, when numerous refugees were expelled and later prevented from returning to their homes".
He emphasized that international institutions, primarily the OSCE, are obliged to react on the basis of the UN Security Council resolutions, which clearly ordered the withdrawal of the occupying Armenian forces from the territory of Azerbaijan.
"Any encouragement of Armenia's illegal actions through the indecisive or neutral position of the international community operates in favour of further escalation of the conflict. That is why it is important to provide targeted and decisive support to the Azerbaijani authorities on this issue", he said.
In a similar vein, his party colleague, BiH Presidency Chairman Šefik Džaferović, reiterated the support to Azerbaijan in the letter to President Ilham Aliyev. He expressed hope that the armed conflicts which pose a threat to peace in the entire region will stop as soon as possible, and that a peaceful solution will be reached in accordance with the UN Security Council resolutions. /ibna