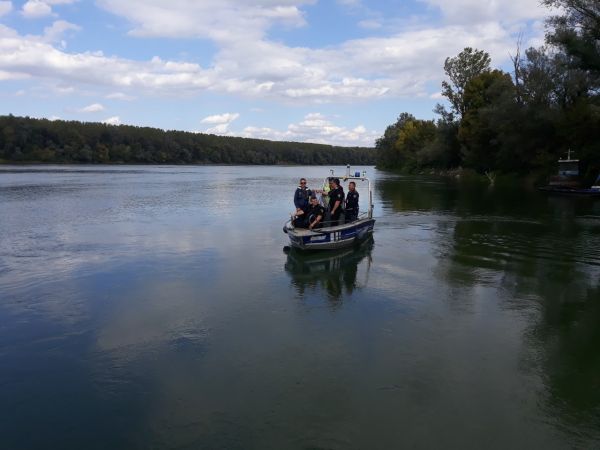 Director of BiH Border Police, Zoran Galić, said that the agency needs 1000 more officers to properly protect 600 km of the eastern BiH border and prevent immigrants from illegaly entering the country.
Galić and BiH Border Police Assistant Director for Organization and Operations, Dragan Kulić, visited Border Police Units in the east and northeast of BiH, which are most exposed to illegal crossings of the border at the entrance to BiH.
Galić once again witnessed first hand the problems that BP BiH officers face on a daily basis.
"I feel obliged to say that the conditions in which BP BiH officers are working, by implementing reinforced measures with maximum efforts since the end of 2017, shame the whole country, in particular the state of infrastructure of certain border crossing points. A number of our staff from organizational units that are less burdened have been reassigned to the eastern and northeastern parts of the border. We have assistance from 104 members of the RS MoI and 24 members of Directorate for Coordination of Police Bodies, but this is certainly not enough to deal with the daily challenges of illegal crossings by large number of migrants from Serbia and Montenegro", Galić said.
He emphasized that BP BiH does not have sufficient number of officers for such a complex border situation, which puts a great deal of pressure on police officers who are continuously engaged to the maximum.
"We lack 407 officers for performance of regular tasks, and another 1 000 people are needed for 24/7 covering of 600 km of the eastern border of BiH. Only 15 percent of officers currently working in BP BiH can carry out border control, as 85 percent of them are engaged at border crossing points, which cannot be left unmanned. The officers are increasingly dissatisfied, both because of the conditions and for the salaries and contributions, which is why the number of those who have been leaving BP BiH is increasing", Galić said, adding that regardless of all the problems, police officers provide the maximum, which he argued by the information that only during the weekend (27-29 September 2019), 347 migrants were prevented from entering BiH in the east.
Regarding the number of officers, he added that the competition procedure for the admission of the 10th class with 100 cadets of BP BiH is being finalized, and they will soon start training at the Agency for Education and Professional Training in Mostar. He also thanked the Council of Ministers of BiH for agreeing to initiate the procedure for employing another 150 officers in the rank of "Police Officer" and ten in the rank of "Junior Inspector".
Apart from the green border, said BP BIH in a statement, Galić and Kulić also toured the blue border, the rivers Sava and Drina which, because of the main roads on both sides, have a large number of potential points of illegal crossing of the border. They also discussed the quality and use of existing and specialist equipment, which are still unavailable, to prevent more efficiently illegal crossings, and the smuggling of people as an increasingly common form of cross-border crime, as well as other areas of their work./ibna