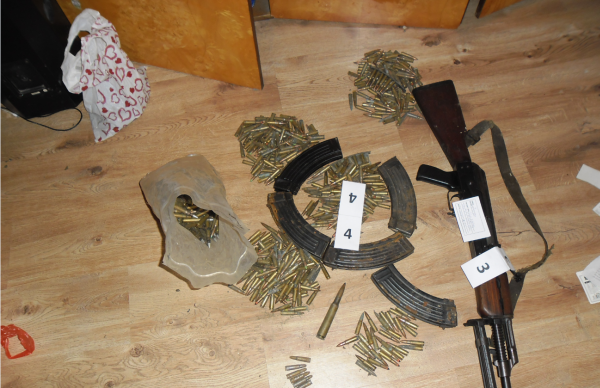 Members of BiH Border Police (BP BiH) conducted an operation codenamed 'Game' in the area of Zvornik, near the eastern state border with Serbia. Officers are carrying out search on four locations. Three nationals of Bosnia and Herzegovina were apprehended on the grounds of 'organising a group or association for committing the criminal offence of smuggling migrants', and in connection with the criminal offence of 'People smuggling'. In the press release, BP BiH said that these persons allegedly smuggled illegal migrants of African-Asian origin, in an organised manner, from the Republic of Serbia to BiH, with the intention of further smuggling them to the European Union countries.
BP BiH documented that members of an organised criminal group smuggled dozens of illegal migrants. According to the data gathered, members of that group collected large sums of money per illegal migrant, which resulted in a very high amount of illegal gain.
During the search, various items were found and seized which could serve as evidence in the criminal proceedings. Also, other items were found suggesting the commission of another criminal offence, during which one 'Zastava M72' automatic rifle, five 'Zastava M72' rifle frames and 449 pieces of 7.62 mm calibre ammunition, 97 pieces of 7.9 mm calibre ammunition and one piece of 'Browning' 12.7 mm calibre ammunition were temporarily seized. These operations are carried out under the supervision of the Prosecutor's Office of BiH and the Court of BiH.
Moreover, on Monday, members of BP BiH prevented the smuggling of eight people of African-Asian origin as part of the operational 'Sava'. The smuggling was discovered on the bank of the river Sava at the border area of the municipality of Odžak.
"The commitment of BP BiH is the permanent protection of the state border and the fight against cross-border crime and illegal migration. The aforementioned actions are a continuation of the activities of BP BiH in order to identify, detect and prosecute human traffickers, and to intercept organised criminal groups. In addition to measures to prevent illegal crossings of the state border in the border area, police officers of BP BiH have been continuously collecting information on people involved in trafficking human beings, and such activities will continue in the coming period', said Director of BP BiH, Zoran Galić./ibna