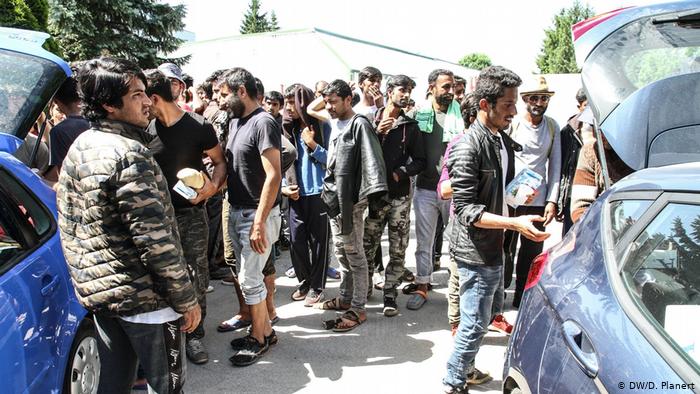 Šuhret Fazlić, Mayor of Bihać, confirmed that a more serious engagement on behalf of the competent state institutions in resolving the situation with migrants and refugees is finally noticeable, adding that any solution to these issues also takes time.
"Finally, we are getting some support and cooperation with state institutions in the migration process, and I am mostly talking about the BiH Council of Ministers, that is, the Ministry of Security. An agreement on the readmission of illegal migrants has been signed with Pakistan, which will certainly contribute to at least alleviating the situation. I am really glad that this is the case, because it has become evident to all of us that we can only deal with this problem through joint efforts and correct cooperation," Fazlić said.
He emphasized that local and cantonal authorities remain united in their position when it comes to the closed reception centre of "Bira".
"That centre was closed because we simply could no longer withstand and allow enormous pressure on the city centre. We are all out of tolerance, because when the 'Bira' centre opened, they told us it was only going to be a temporary or short-term solution. It operated for more than two years and we had thousands of migrants in the central city zone. In this case, city representatives and cantonal authorities retain a firm and unified position, so that neither this nor any other centre in downtown Bihac reopens under any circumstances," Fazlić said.
Regarding the reception camp at the Lipa site, approximately thirty kilometres away from Bihać, he said there are still many unexplained circumstances. The city of Bihać and the Government of the Una-Sana Canton (USC) have allocated almost half a million marks for the preparation of that site.
"The European Union and the international organizations spent a lot of money on the preparation and organization of the camp; the state had to provide water and electricity, but it always remains unfinished and uncertain. I do not know whether some people imagined it as a summer camp and Bira as a winter camp, so that in some way pressure is put on the City of Bihać and the cantonal government. I am honestly very confused, because I think there should and there can be an established camp for the dignified accommodation of people who need help. However, I think that we have done enough by finding and arranging the location. It is now up to the competent authorities in charge of the situation to finish the job," said the mayor of Bihać. /ibna