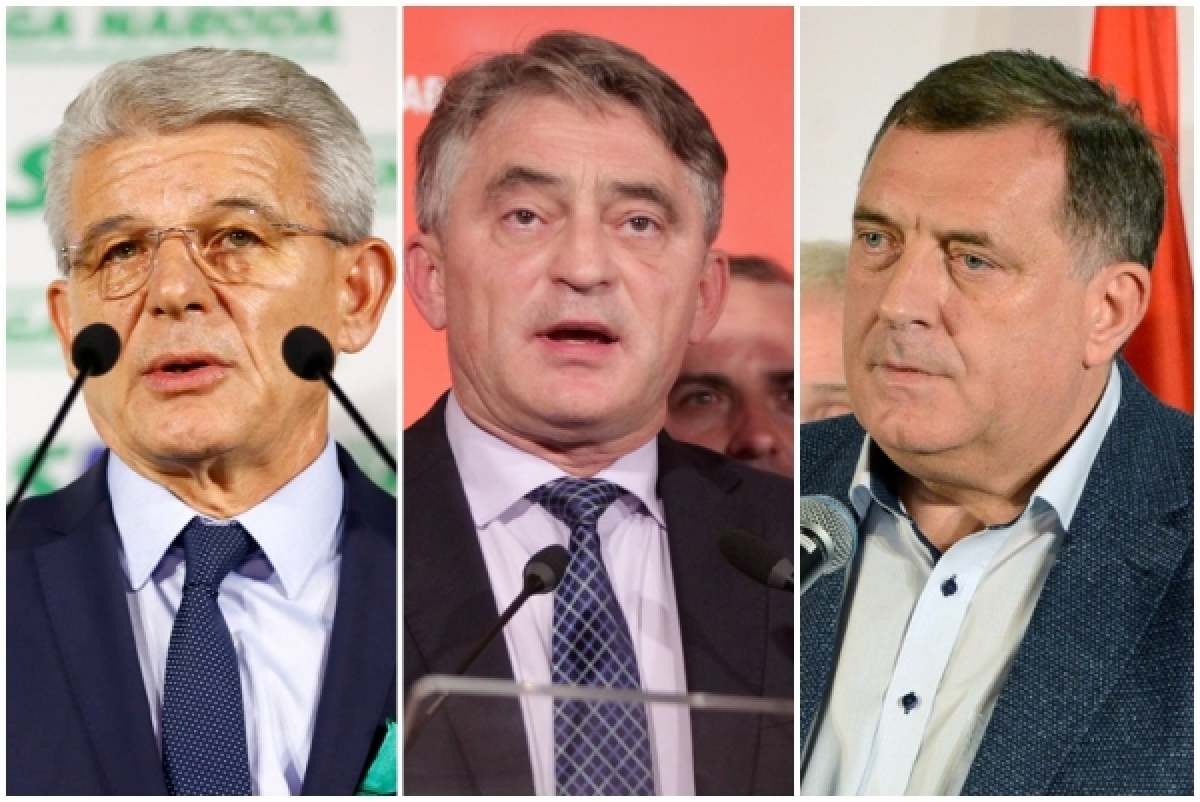 Member of the Presidency of Bosnia and Herzegovina Zeljko Komsic commented today on the "non-paper" published by the Slovenian portal necenzurirano.si, which allegedly envisages the redrawing of borders in the Western Balkans, saying that, based on what the document stipulates, Bosnia and Herzegovina would not survive.
"They offer a variant that was offered to us even before the war started, and it was offered again during the war; basically the option of a small Bosniak state – or, as they say, "Muslim". This paper, this kind of politics, everything that gives birth to those ideas prevails in certain European countries, and deep down it is fuelled by anti-Islamism and anti-Semitism, and that is the real evil we need to address. However, as far as we are concerned, these things are not new, they have appeared before, and now they have been exposed," Komsic commented.
He also pointed out that extreme fascism is dangerous, as is radical nationalism, which has taken over certain European countries. "Of course, it is more dangerous than it was before all instruments of power came under its influence. We can no longer talk about the moderate Christian right, we are now facing something that is terribly reminiscent of that period of World War II and is happening under the roof of that European house. It seems that these "European friends" were quick to forget the historical experiences of Hitler as well," the BiH Presidency member pointed out.
He also stressed that the state is lobbying on that issue and that this non-paper, if nothing else, has pounded the alarm on what is happening.
"Let's approach the Croatian non-paper in that context. It was not as rude as this one, but it essentially seeks the division of BiH based on ethnicity. It is not a problem for me to say it, but when you say such things, they call you an instigator, many find themselves offended, but they also have associates in Sarajevo among people who would fool you at first glance. Why they do what they do is a different story," Komsic said.
The Bosniak member of the BiH Presidency Sefik Dzaferovic said that "what is happening is leading BiH and the entire region to war," warning that he would not allow it.
"What is happening can be interpreted in different ways. This is something that is leading BiH and the entire region to war. We will not allow the territorial integrity, independence and sovereignty of BiH to come under attack at any cost. Everyone must be aware of that. Everyone who does that is dragging BiH, the region and Europe into the war. That, I think, serves no one," said Džaferović.
Serbian member and chairman of the BiH Presidency Milorad Dodik, who has been advocating the "peaceful disintegration of BiH" for years, says that he has not seen such a document, noting that "I do not know whether it exists or not."
"It's an impressive uproar that arose only because someone mentioned the story of peaceful disintegration. It is like atomic disintegration. Peaceful disintegration should be placed as one of the important options to discuss. Whether it will be peaceful or something violent does not depend on us," Dodik said.
He pointed out that he too opposed the war and would not allow the Serbian people to "even think about it or wage any war".
"But I will be persistent in insisting that BiH cannot suceed, there is no chance of success, and there is no basic agreement on anything. BiH was created out of their idea of ​​a great liberal order in the world, to show that the peoples who fought can reconcile. I have no need to reconcile with anyone. I do not want to be a prisoner of the misconceptions of the 1990s and not be able to talk about it 25 years after the war." /ibna