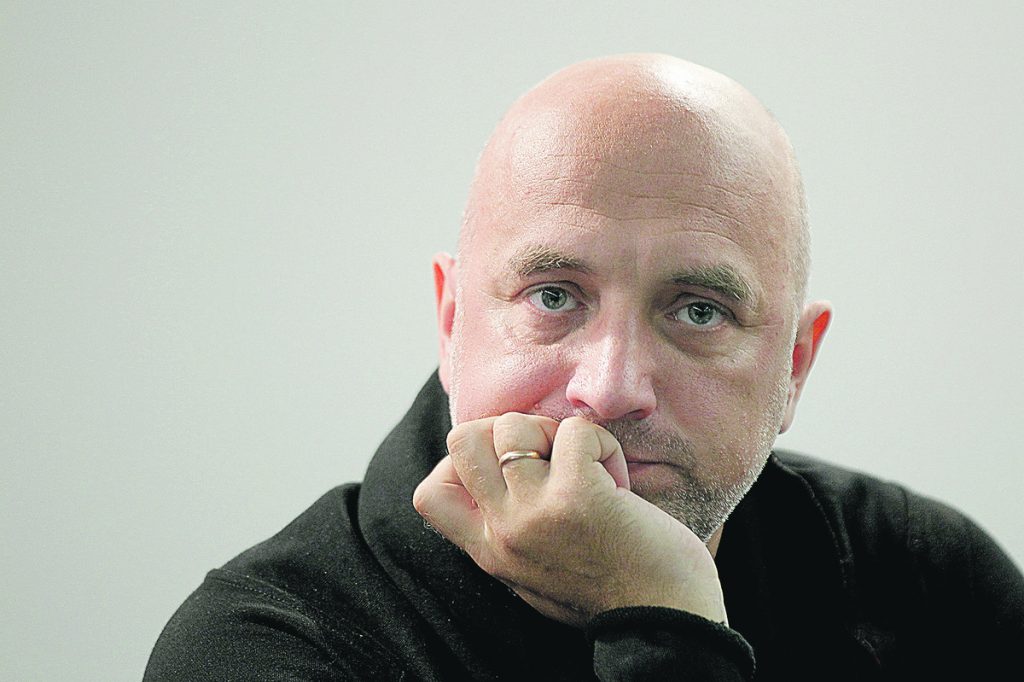 Russian poet, Zakhar Prilepin, was supposed to read his poems in the Banja Luka cultural festival on Friday evening, but never made it further than the borderline with Serbia. On the border crossing near Bijeljina he was told that he is considered dangerous and represents a "threat for state security".
Prilepin was announced as the guest from Russia, but as soon as he arrived from Belgrade to BiH state border his passport was taken and was let to wait. After half an hour, the passport was returned to him with the document saying that the entrance to BiH territory cannot be allowed, because he is on the list of dangerous persons since March 26. The document was issued by BiH Intelligence-Security Agency (OBA) and signed by its director, Osman Mehmedagić.
Prilepin told the media that he considers this situation as a precedent and stressed that he expects the media and the Russian Embassy to react to this incident.
"It's strange for me, because, although I have not been going abroad much lately, this and last year I was in Italy, Germany, Switzerland, France and I didn't have problems anywhere. This is the first time that one country in Europe denies entry to me", Prilepin said.
The Embassy of Russian Federation to BiH announced on Thursday late afternoon that this incident is a "great disappointment" and demanded that an explanation be sent to relevant BiH institutions.
Prilepin pointed out that he did not intend to hold political monologues in BiH, but only to talk about literature, since he is quite well known in Serbia as a writer. He assumes that the explanation for being declared a security threat is quite simple and banal.
"It is true that until recently I was a soldier and participated in the conflict in the territory of Ukraine and Donbass. Maybe it is related. Moreover, maybe someone wrote some kind of report against me. In other European countries I did not experience anything similar", said the Russian poet.
He added that the strangest thing in this situation is that he had come in BiH many times in the past, on several occasions, as a guest of Serbian director Emir Kusturica, and met with Republika Srpska President, Milorad Dodik.
Commenting the situation with Prilepin, Dodik said to the media that the ban is shameful, inadmissible and directed against friends of Republika Srpska.
"We demand this order to be withdrawn. How is it possible that a Russian writer is a threat to the security of BiH, but thousands of migrants or returnees from the Syrian front are not? We see the decision to ban the Russian writer from entering BiH as the participation of BiH security structures in an anti-Russian hysteria, which has been led by some western countries. That hysteria is also adopted by representatives of the Serb Democratic Party and Party of Democratic Progress in Sarajevo", Dodik said.
This is not the first case that Russian citizens are denied entrance to BiH territory, mostly because their involvement to military operations in Ukraine and Donbass. In March this year, leader of the Moscow based Motorcyclist club "Night Wolves", Alexander Zaldostanov aka "The Surgeon", experienced the same problem when he was on a trip across Serbia and, as it was planned, BiH. Other Russian members of the Club were allowed to drive through BiH.
Just two months later, in May, officers of the BiH Border Police on Banja Luka International Airport retained the Russian businessman, Konstantin Malofeev, and told him that he is not allowed to enter BiH and that his plane must depart the airport. Unofficially, Malofeev was on the way to meet RS president Dodik and PM, Željka Cvijanović, to make a deal worth about 200 million euros. The incident was not published and all information was unofficial. Nobody refuted this information.
A few days ago, when the arrival of Russian Foreign Minister, Sergey Lavrov, in Banja Luka was unofficially confirmed, the rumors said that he would ask BiH Security minister, Dragan Mektić about the "black list" of Russian citizens who are declared as persons who "jeopardise security of BiH citizens". Asked about the list, Mektić told the media that there is no such thing for Russians and that he would not show anything to Lavrov. However, he admits that there is a register of a certain number of foreigners who are banned from entry to BiH./IBNA