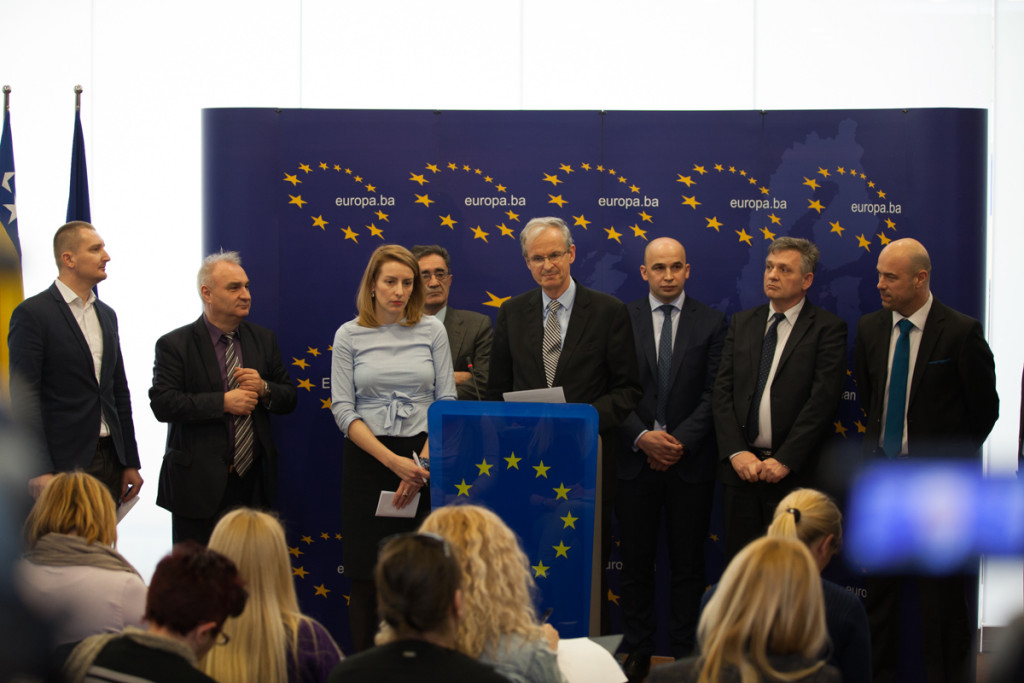 Sarajevo, February 17, 2016/Independent Balkan News Agency
By Mladen Dragojlovic
In the shadow of disputes between various political options in BiH, so called structural dialogue about reform of judiciary system in BiH continued with the fifth Ministerial meeting of the EU – BiH which was held in Sarajevo on February 17.
The meeting was co-chaired by the Director General for Neighbourhood and Enlargement Negotiations at the European Commission, Christian Danielsson, and BiH Minister of Justice, Josip Grubeša. Participants reviewed the state of play of the reform priorities in the judiciary, taking stock of expert discussions in the framework of the EU-BiH Structured Dialogue on Justice.
"The focus of our discussion was the jurisdiction of the BiH State Court and a possible new Law on the State Court. We made real progress, but we have still some way to walk", said Christian Danielsson to the media.
He added that one of the most important features for successful process leading to membership in the EU is an efficient and independent judiciary. Rule of law, as Danielsson said, is also an essential part of the ambitious Reform Agenda. He emphasized that progress has been achieved in terms of economic and social reforms, but more work is required in order to guarantee a legally sound business investment climate.
BiH Minister of Justice, Josip Grubesa, said that participants discussed article of Law on BiH Court, which provide enlargement of responsibilities of this Court on criminal acts which now are under jurisdiction of entity crime laws. The solution described in relevant article is, as he said, probably the worst possible and the discussion about this matter will continue on the next meeting of stuctural dialogue, planned for next week in Banja Luka. Grubesa expressed his hope that on Banja Luka the meeting of participants will reach an agreement on several laws which supposed to regulate the judiciary system in BiH.
The meeting was attended by Deputy BiH Minister of Justice, Nezir Pivić,  FBiH Minister of Justice, Mato Jozić, RS Minister of Justice, Anton Kasipović, President of the Judicial Commission of Brčko District BiH, Safet Pizović, and the President of the High Judicial and Prosecutorial Council of BiH, Milan Tegeltija.
Since 2011, the Structured Dialogue has aimed to advance structured relations on the rule of law with potential candidate countries. It assists BiH to consolidate an independent, effective, efficient and professional judicial system.