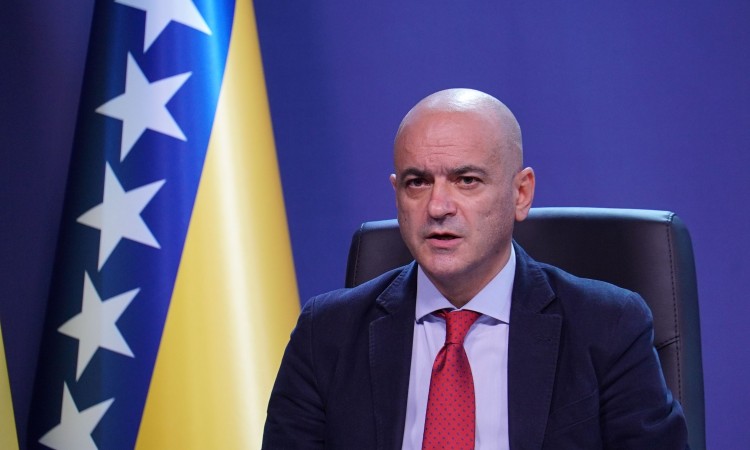 While Republika Srpska is experiencing an increase in the number of coronavirus cases, officials are concerned about how to impede this negative trend that prevents the further relaxation of protective measures.
The largest number of cases confirmed in one day was recorded a few days ago, while 69 new outbreaks were recorded today. Many citizens are positive  this development is linked with the Easter celebrations, since the police were not able to disperse big gatherings and groupings. However, as experts say, there is no medical proof for that theory.
Nevertheless, Republika Srpska will maintain the curfew and the state of emergency for a few more days.
Meanwhile, in Federation BiH, another Bosnia and Herzegovina entity, the gradual relaxation of the protective measures is under way.
"The results achieved so far in the fight against coronavirus make us happy, yet we remain cautious, because we need to keep assessing the next period", Goran Čerkez, member of the Crisis Staff of the FBiH Ministry of Health and Assistant Minister of Public Health said today.
The easement of the measures has kicked off, Čerkez added, but in the coming period this process will have to be assessed and see whether it reflects on the number of new confirmed cases.
"What is certain is that the epidemic is not over and there will surely be new cases; however they will hopefully be contained, though that depends on all of us and on whether we respect the measures – social distancing, wearing a mask and gloves, and hand washing. We need to become aware that we will be living a different way of life from now on. Today there was not even one new confirmed case; we have more recoveries than confirmed cases and all this is a result of the measures implemented so far", Čerkez stated while addressing the representatives of the Government of the Federation of BiH.
According to the analyses and comparisons carried out, he underlined that, when one considers the number of confirmed cases per million population, BiH is right behind Montenegro with an indicator of 56, while Montenegro has 51.3 confirmed cases per million population. If one considers the number of deaths, BiH's mortality rate is at 2.26, while the Federation of Bosnia and Herzegovina is at 1.51 and the RS at 3.57. Compared to some European countries where the death toll is extremely high, the numbers are much lower in BiH.
Čerkez added that the relaxation process would proceed periodically and the easement of some measures is already being considered for this week. Therefore, it is expected that public transport and kindergartens will start working very soon in order to have the dynamics that are expected, that is, to return to a relatively normal everyday life by the end of May, so in June we would be more relieved but still very cautious.
"In particular, we urge employers to take care and to be responsible, to prevent persons who defy the measures from entering their shops and facilities because this is also their responsibility. Therefore, we call for more attention from all citizens in the coming period", Čerkez underlined. /ibna