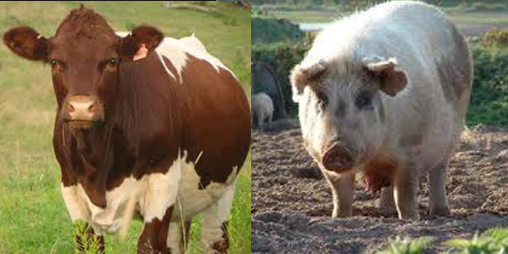 A technical meeting took place on 15 April 2021 between the European Commission and Bosnia and Herzegovina to discuss the situation on the beef and pork market of Bosnia and Herzegovina, as well as the 2020 decision by Bosnia and Herzegovina to give preferential treatment to domestic bidders in public procurement procedures.
During the meeting, the Commission stressed that, based on the trade data for 2018-2020, it could not detect any disturbance for the concerned products on the Bosnia and Herzegovina market that imports from the EU could cause. On the contrary, EU exports of fresh beef and pork meat to Bosnia and Herzegovina in 2020 have decreased. The Commission notes that Bosnia and Herzegovina has not presented any significant new data. The Commission considers that introducing safeguard measures would not be justified. Should the measures be adopted, Bosnia and Herzegovina would be in violation of the Stabilisation and Association Agreement (SAA). Therefore, the Commission urges Bosnia and Herzegovina to refrain from actions that lead to a breach of its international commitments under the SAA and undermine its international credibility.
The Commission recalled that overall trade growth is a welcome effect of any free trade agreement. It notes that Bosnia and Herzegovina currently benefits from additional autonomous trade measures (ATM) on certain agricultural products, mostly fruit and vegetables. These measures have recently been extended until 2025. Should Bosnia and Herzegovina proceed with adopting measures in breach of the SAA, the EU will consider all available means to restore the balance in its trade relation with Bosnia and Herzegovina.
The Commission took note of the socio-economic consequences of the COVD-19 pandemic on the farmers in Bosnia and Herzegovina. The Commission reminded of the significant financial assistance the EU has granted to the agricultural sector in Bosnia and Herzegovina (€35 million in the 2020-2024 period), including to help to recover from the COVID-19 crisis. It encouraged Bosnia and Herzegovina to make the best of the EU assistance to modernise its agricultural sector and reap the benefits of open market and the EU accession process for the benefit of its farmers and its citizens.
The meeting was also an opportunity to discuss the May 2020 decision of the Bosnia and Herzegovina Council of Ministers to extend preferential treatment of domestic bidders in public procurement procedures in violation of the SAA. The Commission urged Bosnia and Herzegovina to end such treatment of domestic bidders without further delay in order to restore compliance with the SAA in this area. Bosnia and Herzegovina authorities indicated that the measure would not be extended beyond 1 June 2021.
The meeting was organised following the announcements of plans to introduce protectionist import duties on beef and pork for up to 2 years, as proposed by the Bosnia and Herzegovina Ministry of Foreign Trade and Economic Relations to the Bosnia and Herzegovina Council of Ministers. This technical meeting was not a formal consultation in line with Art. 30 of the Stabilisation and Association Agreement (SAA). The Commission had urged Bosnia and Herzegovina multiple times in the past few months not to adopt any measures without prior consultations as required under the SAA. /ibna