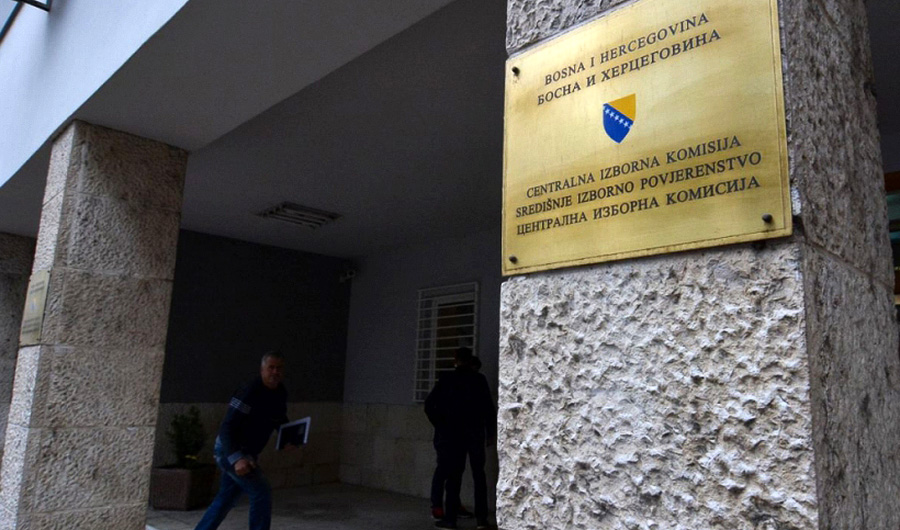 The President and members of the BiH Central Election Commission held an online meeting with Ambassador Johann Sattler, Head of the European Union Delegation and EU Special Representative to BiH Valentin Inzko, High Representative of the International Community in BiH, Ambassador Kathleen Kavalec, Head of the OSCE Mission to BiH and Eric Nelson, US Ambassador to BiH.
At the meeting, the ambassadors welcomed the work and efforts made by the Central Election Commission of BiH in the implementation of the Local Elections in 2020, under extremely difficult circumstances.
The BiH Central Election Commission was exposed to political attacks, with political leaders carrying out reprehensible attacks on individual members of the institution. There are still clear attempts to undermine the legitimacy of the BiH Central Election Commission as an institution.
They discussed the reform of the BiH Election Law and the formation and launching of the Interdepartmental Working Group for Amendments to the BiH Election Law, i.e. the participation of representatives of the BiH Central Election Commission in its work.
It was concluded that the engagement of the Central Election Commission of BiH in the electoral reform is extremely important. The role of the Central Election Commission of BiH in the electoral reform, as an implementing body, as well as due to its experience in the organization and implementation of elections, can only contribute to the greater quality of legislative solutions.
Furthermore, it was emphasized at the meeting that visible problems in the electoral system cannot be solved solely by the work of the Central Election Commission of BiH. The electoral reform process is essential to bring BiH closer to European standards and provide new tools to eliminate fraud and improve electoral functioning.
The meeting also focused on concrete solutions to amend the law in terms of changing the composition of polling stations, strengthening the provisions on campaign financing and amending bylaws, improving the accuracy and speed of counting ballots, increasing the accuracy of the Central Voters Register and adding legal provisions to include technologies in the electoral system process, which can greatly improve the transparency of the 2022 elections.
The Members of the CEC BiH briefed the ambassadors on the active work of the institution on creating proposals for amendments to the Electoral Law of BiH, which will be offered in order to implement reforms to improve the electoral system in BiH and close the gap with the European standards.
After its finalization, the proposal will be presented to representatives of the international community, the ODIHR, the Venice Commission, as well as the academic community in Bosnia and Herzegovina, the NGO sector and the general public in BiH, and will contain solutions from the ODIHR/GRECO recommendations, the CEC BiH states. /ibna