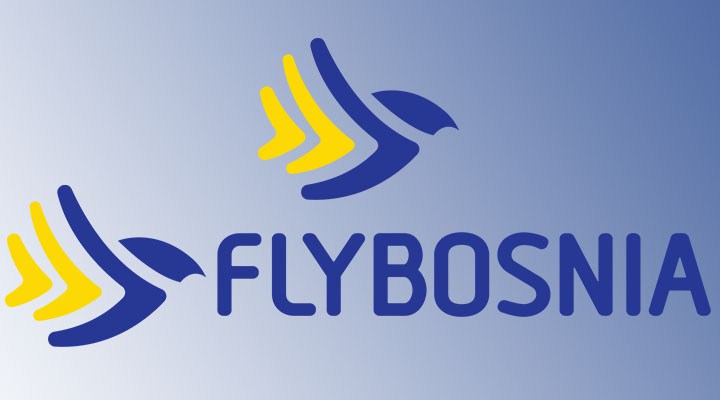 As FlyBosnia plans to resume commercial flights from July, looking to attract tourists from the Gulf to Bosnia and Herzegovina through the Sarajevo International Airport, the Tuzla International Airport also announced its reopening scheduled for the 1st of June.
FlyBosnia, which suspended its operations on 29 February due to the Covid-19 pandemic, will operate a fleet of two Airbus A319 aircraft this summer and maintain operations from Sarajevo to Riyadh, Jeddah, Kuwait City and Bahrain, while it is also working on launching services to Dubai, Ex-Yu Aviation news portal reports.
"We will carry out 200 flights this summer. We must bring tourists back to Bosnia and Herzegovina", FlyBosnia's CEO, Tarik Bilalbegović said. He added "the year will be tough, but all is not lost. We are trying hard to bring tourists back".
Some carriers from the Gulf have altered their planned Sarajevo operations for the 2020 summer season due to the ongoing pandemic.
Kuwait Airways has cancelled the launch of its new service to Bosnia and Herzegovina's capital, while Qatar Airways has pushed back its resumption of flights from Doha until 25 October.
"Some airlines will not resume services to Sarajevo before October. That is why it is important to show appreciation for companies from Bosnia and Hercegovina. When everyone else leaves, we stay. Lufthansa has 700 aircraft out of which sixty are currently flying. That is 9%. They will fly between Frankfurt and Berlin, and then they will restart Vienna, then Budapest. By the time Sarajevo is relaunched, it will have been months", Bilalbegović said.
FlyBosnia's CEO again criticised the state for not recognising the company's potential. "Bosnia and Herzegovina subsidise other airlines, while we have no support. That is Bosnia and Herzegovina for you. We are used to it. We sent numerous letters but there is no understanding". Bilalbegović sees potential in far-away markets such as China and the United States but noted the carrier does not have the necessary aircraft to link these markets with Sarajevo. "We are working on it", Bilalbegović said.
FlyBosnia has operated several repatriation services over the past two months and ran numerous cargo-only flights to China with its A319 jet to bring medical supplies to Bosnia, Slovenia and Montenegro. Yesterday, it operated its latest service from Beijing to Podgorica to bring supplies.
The director of the Tuzla International Airport, Esad Mujačoć, said that the airport, as well as their partner company WizzAir, would be ready to start work when the borders open on June 1st.
As of 2 June, Wizz Air already has scheduled flights to specific destinations.
The problem, explains Mujačić, is that Tuzla Airport is feeling the huge consequences of the coronavirus pandemic.
"Our basic income was from ticket sales to passengers. Of course, there are other secondary incomes such as restaurants, space rentals, car rentals, car parks, but we are always tied to passenger transport. At the moment we are100% damaged. We will see how long we will last", Mujacic stressed.
He said they received promises from the Government of the Federation of BiH and the Government of the Tuzla Canton to help the Tuzla International Airport, although they left them out of the law that guarantees subsidies to private companies. /ibna