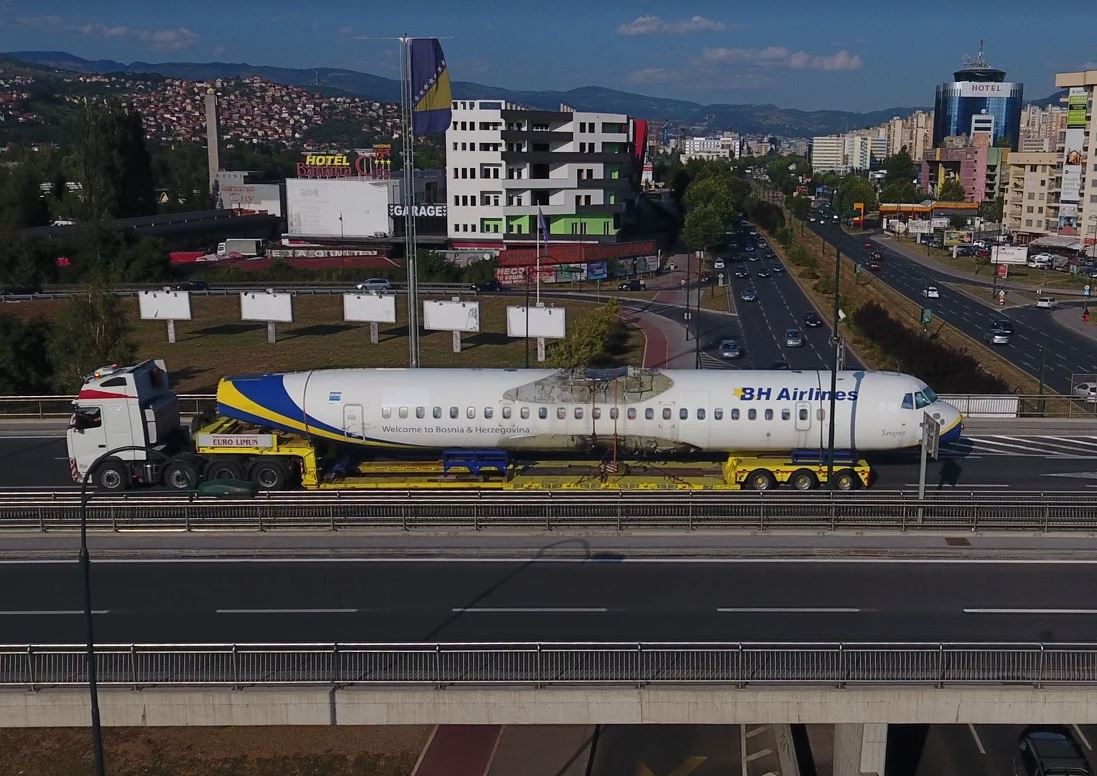 The special transport of the last parts of the BiH Airlines airplane to Germany marked the end of agony for this company, which was nicknamed as the "only BiH national airliner".
The bankruptcy manager of BiH Airlines, Abid Saric, said to the media that the aircraft was owned by HETA Company, according to the terms of the loan, and this company decided to sell the plane in order to collect the debt from BiH Airlines.
"That's their property according to the court's decision. It's sad that the BiH company owes 50 million BAM (25 million Euro), that there is no equipment, workers or anything else", Saric said.
Due to debts of about 50 million BAM, Hypo Bank, or HETA Company, launched a sale last month for the only remaining aircraft. Another plane, which is inoperative, was seized in Germany for previously unpaid depts.
BiH Airlines lost its license to conduct air operations in July 2015 after accumulating multi-million dollar debts towards its creditors and suppliers. As a result of the accumulated debts, all company accounts were frozen, and two planes were sealed by leasing agencies through which they were purchased. In June 2015, the FBiH Government decided to "pull the plug" to the only BiH company due to accumulated debts. However, there are no plans to establish a new airliner at a state level. The BiH Council of Ministers is not interested in establishing an airline company and the entity governments have a similar viewpoint.
The Federation BiH government earlier approached both Turkish Airlines and Etihad Airways in an attempt to launch a new state-owned carrier for a third time, although, talks with both have failed. The Turkish airline, which previously owned a stake in BH Airlines before pulling out due to disagreements with the government, was open to exploring new models of commercial cooperation with the state. Etihad has also walked away from talks with the government.
BiH Airlines company was set-up on the foundations of Air Bosna, which was launched in 1994 but ceased operations in 2003 due to mounting debt. Two years later, the Federation BiH government revived the carrier and renamed it BiH Airlines. It ceased operations in 2015 and was liquidated a year later. The last commercial flight of BH Airlines was carried out on June 11 2015, while the BH Airlines Air Operations Certificate was terminated on July 2, 2015. BiH becomes the second country in the former Yugoslavia to give up on plans to establish a new national carrier, after the FYROM government made a similar decision late last year./IBNA