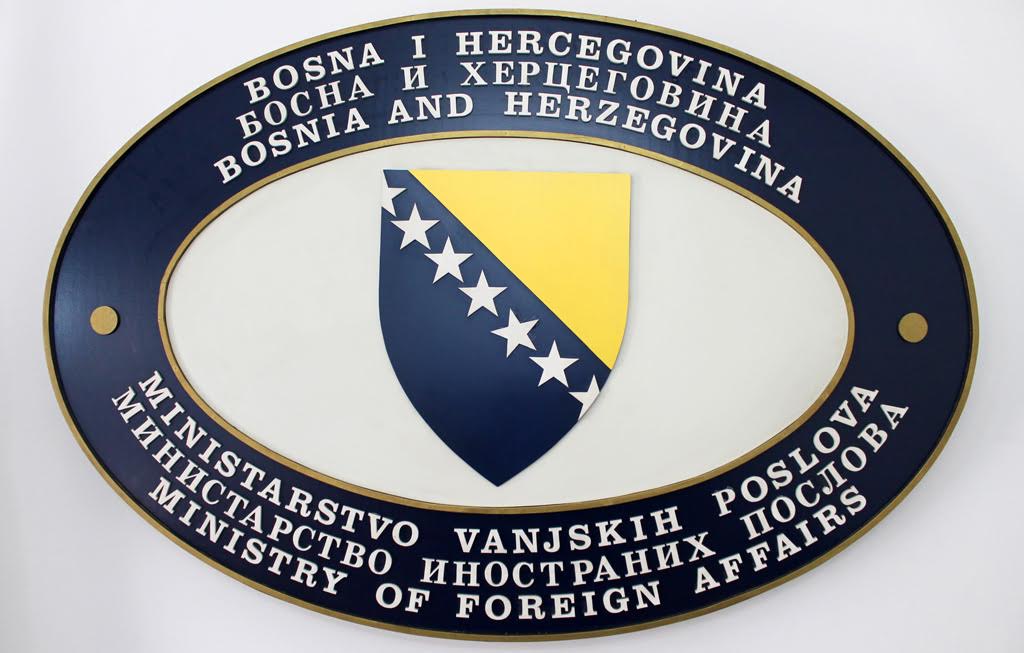 Bosnia and Herzegovina will not support the membership of Kosovo in Interpol, the BiH Ministry of Foreign Affairs announced.
The Ministry explained this decision based on the fact that BiH has not recognised Kosovo as independent state yet and, accordingly, cannot support its membership in any of the international organisations.
In its press release the Ministry emphasised that it did not recognise the "the self-proclaimed independence of so-called Kosovo and, and in accordance with that, does not support the applications for its membership in the international and regional organisations, therefore it will not support a possible candidacy for the membership of so-called Kosovo in Interpol."
The exception, according to the ministry's statement is the participation of this region that declared independence from Serbia in 2008, in certain international and regional initiatives, which was previously harmonised with Serbia.
"BiH Ministry of Foreign Affairs has delivered to all competent institutions of Bosnia and Herzegovina a detailed explanation of the said foreign-policy goal, which is the ground for Bosnia and Herzegovina's acting at international forums", said the ministry.
Kosovo's recognition is a political issue in Bosnia and Herzegovina, where a decision to acknowledge the independence of this country requires the consent of three constituent ethnic groups and two semi-autonomous entities. Republika Srpska politicians are following the stance of Serbia on this matter. It means that BiH will not recognise Kosovo until Serbia does it.
Pristina issue triggered the very first sparks between elected members of BiH Presidency, Milorad Dodik and Željko Komšić, because Komšić recently said that, as far as he is concerned, Kosovo is an independent state. Dodik reacted with a statement, saying that there is no way to consent to BiH recognising this "Serbian region". Also, politicians in Serbia, the country's president Aleksandar Vučić and the Minister of Foreign Affairs, Ivica Dačić, underlined that the Komšić statement is not in accordance with the good relations between two states.
"BiH did not recognise Kosovo, and if members of the Presidency do not respect the territorial integrity of Serbia, they should know that they are breaking friendly relations, as well as provoking our reciprocal reaction. Instead, it's better to turn to co-operation and a common future", Dačić note…. / ΙΒΝΑ