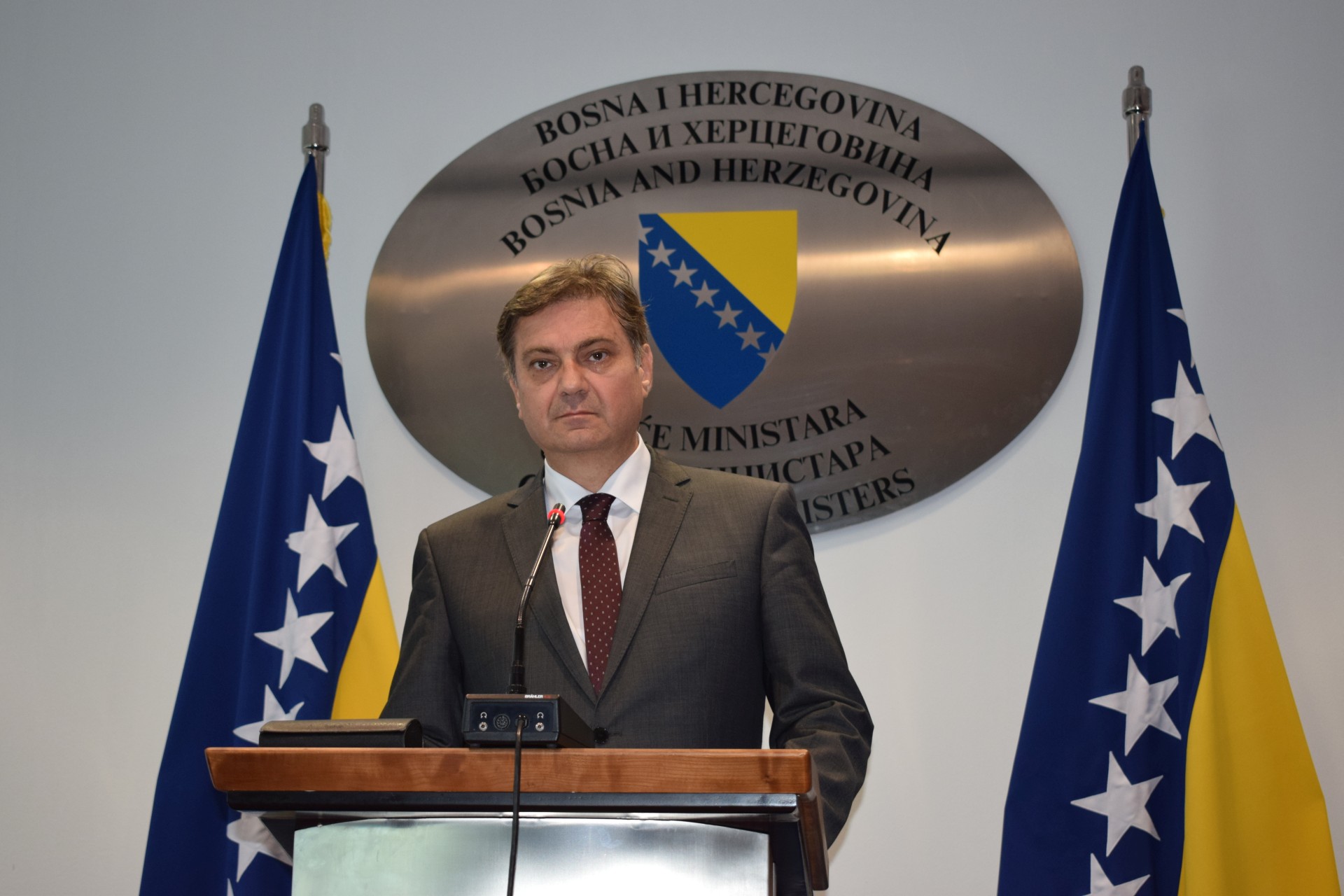 After several months of negotiations between governments and political parties within the state, BiH Council of Ministers on the session on Tuesday in Sarajevo, unanimously accepted a Transport Community Treaty.
BiH Minister of Trade and Economic Relations, Mirko Sarovic said at the press conference that there were different opinions on the implementation of the decision on the Transport Community.
"There was a discussion about conclusions that would accompany this document, and one of them pertained to the positions from RS. Representatives of this entity supported these conclusions, but they did not get the necessary majority. In the end, a compromise conclusion was brought which speaks of coordination and taking positions within the Transport Community, on which Republika Srpska insisted", Sarovic said.
He explained that the discussed conclusion is: "Coordination regarding the participation of BiH in the Transport Community, taking positions and representation will be agreed by relevant Ministries from the BiH Council of Ministers, RS and the FBiH in keeping with the Constitution and competences and regulations stemming from the Transport Community Treaty."
BiH Council of Ministers Chairman, Denis Zvizdic, said that one of the decision to enable BiH to join the Transport Community is one of the most important decisions of the Council of Ministers which will open the possibility of launching four very important infrastructure projects.
"Today BiH has joined the Transport Community and we have become part of a significant project of the EU and the countries of South East Europe. It is also important that the grant funds will be activated, and we will continue to work on the projects we received at the Trieste Summit", Zvizdic emphasised.
Out of a total of six projects at the EU summit – The Western Balkans in Trieste, at the first half of August, BiH received four due to good project documentation preparation.
RS Prime Minister, Zeljka Cvijanovic, said that both entity governments had certain objections, or more precisely fears, on the text of the Transport Community Treaty, but after negotiations they accepted these solutions.
"I recently said that, if others in the region survive, we will also survive, although we were warned that this would create certain problems, for example, in railway traffic", Cvijanovic said.
She also commented the minister Sarovic statement that Council of Ministers made a compromise conclusion on co-ordination saying that it is not true because Council representatives didn't contact RS Government on this issue.
She stressed that this issue "still needs to be defined" and explained that it refers to acting on the internal plan between different levels of government, because without that "there will be no consent of the RS Government to what would eventually be presented by a Minister from the Council of Ministers".
The Transport Community Treaty was sent to the BiH Presidency for consideration, after which it will be sent to the BiH Parliament./IBNA