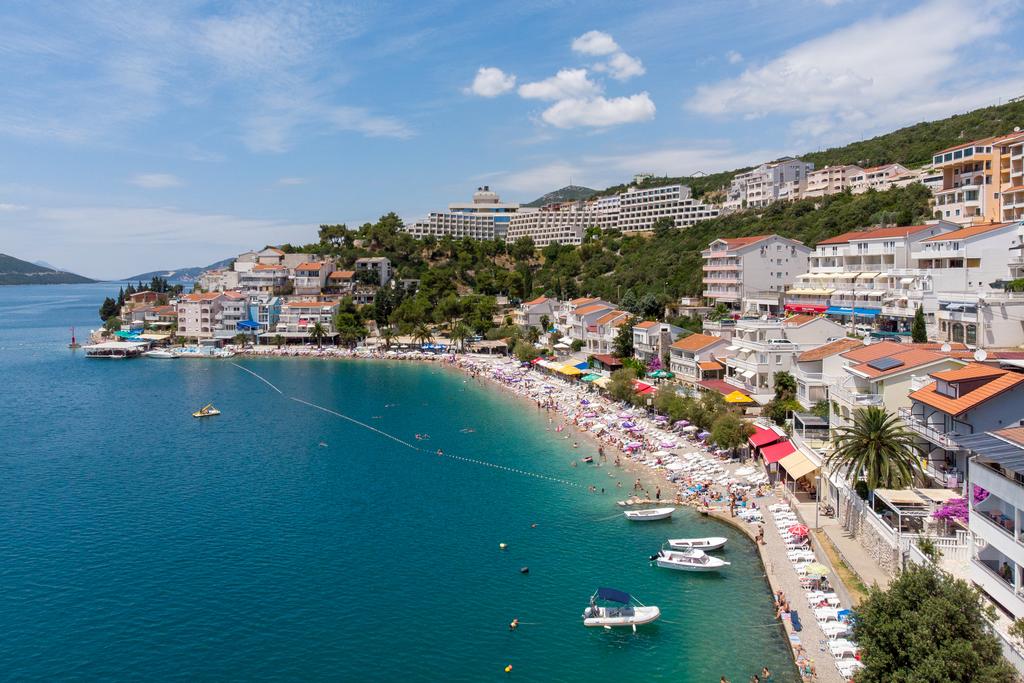 Following EU's decision to ban the free entrance of BiH citizens on its territory due to the increased number of Coronavirus cases, many Bosnian started to consider to spend the summer holiday in the only BiH city on the Adriatic coast – Neum.
Yes, Bosnia and Herzegovina is a maritime state, as it has 24 kilometres of coast in Pelješac bay. In fact, it is a narrow part of the sea and guests, jokingly, often say that you have to swim slowly and carefully – if you do it fast, you will pass to Croatia. The water is shallow, the beach is made of stones, the open sea is not visible but… the water is salty and it means that you are on the Adriatic coast.
This corridor has an unusual history and many ask how come it is not part of Croatia. Namely, Neum is situated between the Croatian city of Dubrovnik and the rest of the state. It means that if you want to travel from Split or any other Croatian city to Dubrovnik by land, they must pass two borders. According to an interstate agreement, Croatian citizens are allowed to cross with just with their, not needing a passport. That is why Croatia decided to build the Pelješac Bridge, but this is a completely different story.
As such, the Republic of Ragusa (or Dubrovačka Republika, the free territory) was at war with the Republic of Venice that occupied Dalmatia. In order to stop the battles, the peace agreement called Karlovac Treaty (1699) was signed, granting Neum and 24 kilometres of the coast to the Ottoman Empire as a"buffer zone". Later, when Ragusa lost its independence and Venice became an ordinary city in Italy, without the territories it occupied as the Republic of Venice, Ottomans refused to withdraw from the city and later it became an integral part of Bosnia and Herzegovina.
In ex-Yugoslavia, Neum was not a famous place for holidays, until the press, in the late '80, revealed that many high officials had large weekend houses there. That was a big affair at the time, but it remained unresolved due to the fact that war erupted in BiH. After the war, and before the "time of coronavirus" Neum had its regular guests but hundreds of thousands BiH citizens were spending their summer holidays in Croatia.
"A random Chinese man ate a bat and Neum became an elite destination", commented a Twitter user, alluding to the traffic jam on the narrow road through Svitava village, the only road to Neum that passes through BiH territory. A column of cars was registered over the weekend on that road as BiH citizens were trying to reach the Adriatic coast. On Sunday, there was a discussion between BiH and Croatian authorities to determine whether it would be possible to travel to Neum by passing through the Croatian cities Metković and Ploče. According to regulations, BiH citizens entering Croatia must spend 14 days in quarantine, except when they are in transit to another country. After discussions and consultations, the decision was positive but travellers are forbidden from stopping on the Croatian territory.
On Monday, BiH Foreign Minister, Bisera Turković, said that she would not suggest reciprocal measures for Croatian citizens, adding that she expects a "softening from EU side" in the coming period. The fact is that BiH has a large increase of coronavirus infections, but Serbia has it also and the EU did not ban entrance to Serbian citizens. Many in BiH consider that the ban has more political than medical grounds.
Until the EU changes its decision, Neum will be a BiH Monte Carlo. The water there is as salty as in Makarska./ibna