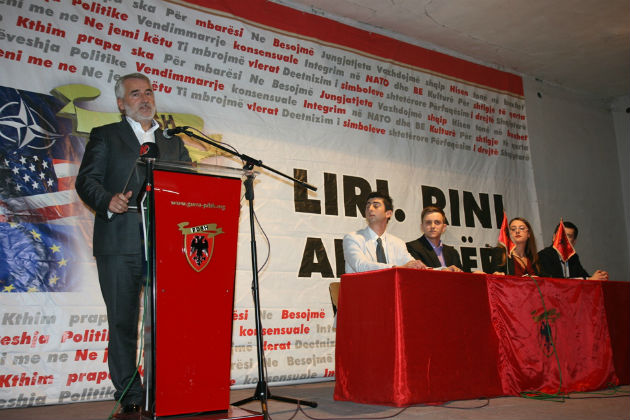 Tetovo, February 25, 2014/Independent Balkan News Agency
Albanian Democratic Party (PDSH) has decided on the meeting held on Monday evening to participate in the presidential elections.
This party decided to announce in the days to come the presidential nominee for the April 13 elections.
The spokesman of this party, Luan Tresi told IBNA today that the decision to participate in the presidential elections has received the support of all the members of the steering committee.
"Following the tactics of the parties in power, VMRO-DPMNE and BDI and their game for a consensual nominee for the presidential elections, as a party, we decided to come up with our own candidate in order for the Albanian voters to vote him", said Tresi.
According to him, Albanian citizens in this country have the possibility of electing their presidential nominee and prove that we're not an unorganized crowd.
In the recent days, PDSH has called on the Albanian party in power, Democratic Union for Integration (BDI) to declare if it will participate or boycott the presidential elections. "But, given that this party continues to play the game of the consensual nominee, we're ready to enter the elections", declared Tresi.
On the other hand, Albanian party, BDI still insists on finding a consensual nominee with the coalition's party VMRO-DPMNE of prime minister Nikola Gruevski, otherwise it may boycott the elections.
Meanwhile, in the next few days, VMRO-DPMNE will decide on its presidential candidate in the party's convention scheduled to take place at the beginning of next month. /ibna/