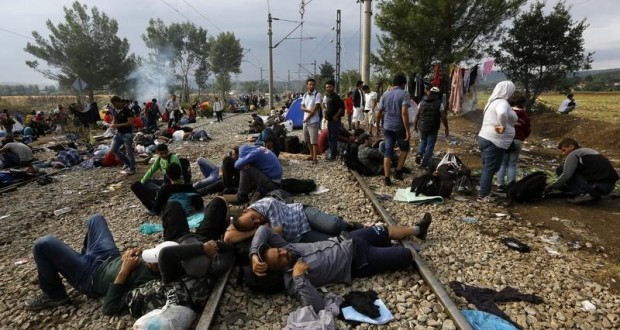 Bucharest, October 15, 2015/Independent Balkan News Agency
By Irina Stoica
Foreigners seeking asylum in Romania will receive a state allowance of more than one thousand lei a month, the equivalent of 226 euros. This is about 45 euros higher than the average pension in Romania, or 13 times higher than a student's monthly allowance. The draft law approved by the Government has been tabled in Parliament for debate and approval. State allowance for foreigners who got asylum rights in Romania is currently 20 euros per month. According to the Government's new proposals, each refugee can also get another 150 euros monthly to pay the rent, in case they couldn't be located in structures financed by the state.
Finance Minister Orlando Teodorovici said that these measures were somehow connected to the obligations that Romania assumed at European level and that they would ensure a decent life for refugees.
Should the project be more than welcome by foreigners with refugee status, it's not getting much support from the public. Pensioners reunited under different associations reacted in dismay. "Most of Romanian senior citizens receive less that 160 euros monthly. So Romanians can manage to live with this amount, but the foreigners can't? I mean, they do buy and eat the same food", said Viorel Copil, president of a Bucharest-based pensioners' association.