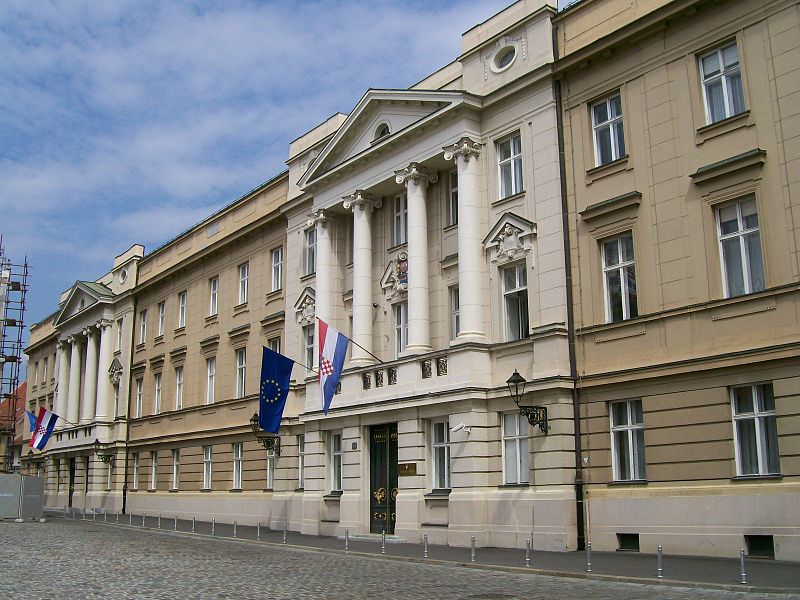 By Natasa Radic – Zagreb
While thousands of people in Croatia are struggling with unemployment and poverty, only in the first six months of this year, Croatia MPs have spent additional 610,000 euros from the pockets of taxpayers. And this is an extra that does not count into their regular salary.
Most of the money – 186 000 euros have been spent for rental housing for parliamentary members who do not live in Zagreb, and another 25 200 euros for utilities. Slightly less, or 176 thousand euros MPs were paid for travel expenses and tolls, that they are entitled to if they arrived at the session of Parliament  by car.
About 68 thousand euros Croatian taxpayers paid for their flights, and costs of separate living stopped at 74,000 euros.
According to data published by the media, the biggest spender in the parliament is the HNS (centrist Croatian People's Party) representative Boris Blazekovic, for whose expences the taxpayers gave additional 11 thousand euros, besides his regular parliamentary salary. The MP told the media that as a leader of the parliamentary delegation to the NATO Parliamentary Assembly all the money was spent on business trips and delegations. Blazekovic's party colleague Srdjan Gjurković spent a total od five thousand euros for car and airplane ticket expences.
Due to a high number of international obligations SDP member Tonino Picula, since recently a Croatian representative in the European Parliament – spent nearly ten thousand euros. Most of that amount went to flights, and the rest for the daily allowances and hotel costs.
HDZ member Frano Matusic travels by car from Dubrovnik to Zagreb to attend the parliamentary sessions and he spent 8100 euros for tolls and fuel, while the SDP spokeswoman Tatjana Simac Bonacic, who also traveled from Dubrovnik – spent three times less on flights .
Representative of the Croatian Pensioners' Party Silvano Hrelja, who lives in Istria, spent on his travel expenses about 5500 euros. Independent MP Damir Kajin, who also comes from Istria, has, on the other hand, travel expenses of less than two thousand euros.