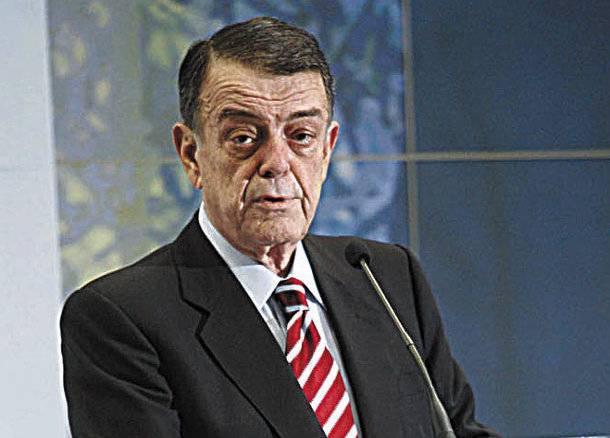 By Natasa Radic – Zagreb
Agency for electronic media has closed the tender for a new national television. The four main competitors that have remained in the game are: powerful Greek media company Antenna Group, Nova TV, RTL Croatia and Independent Television.
Owner of the Antenna Group is the Greek billionaire Minos X. Kyriakou (photos), whose company has already entered the media scene in Serbia and started the First Serbian television and television in Slovenia and Montenegro. The plan is also to have a big investment in Croatia.
In Croatia, Antenna Group is represented by the Boris Savoric law firm, who confirmed for Jutarnji list daily that he represents the Greek client.
Croatian media have been well informed about the Greek billionaire. They write that Minos X. Kyriakou is one of the most powerful Greek businessman. In his business portfolio, besides the media outlets in the Antenna Group, there are two oil companies, a shipping company in Singapore and share of Singapore airline. In addition, he also owns the Greek basketball club Panellinios and leads the Greek Olympic Committee. He is married to a Greek actress, and speaks seven languages.
Antenna Group was founded in 1988 when he started with the first radio station, and then went on with televisions. Today his companies broadcast on three continents – Europe, America and Australia. He began spreading in the Balkans in 2000. when he bought the Bulgarian television.
Commercial televisions with licenses to broadcast in Croatia – RTL and Nova TV, last year ended with huge losses, and media reported that they became quite worried now that there is a big potential Greek investor.
The Agency for Electronic Media will open the official offers of the competing companies on July 2nd.