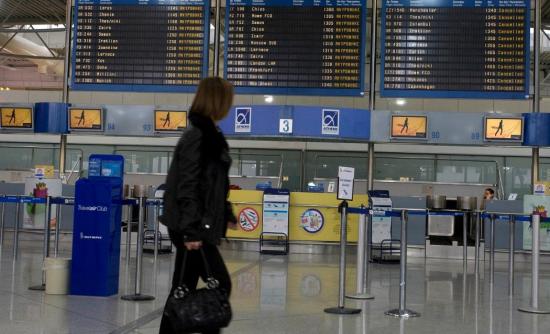 Athens, November 11, 2015/Independent Balkan News Agency
By Spiros Sideris
The passenger traffic at Greek airports "took off" in the first ten months of 2015, with the passengers reaching 45.3 million, compared to the 41.1 million in the corresponding period of 2014.
Specifically, according to data from the Civil Aviation Authority, passenger traffic increased by 10.1% compared to the first ten months of 2014, giving optimism that by the end of 2015 the traffic will reach 50 million passengers (last year there were 44,9 mil. passengers).
The total number of flights at greek airports reached 396,690 (of which 158,803 were domestic and 237,887 foreign) showing an increase of 5.4% (+ 7.4% on domestic flights and 4% on international flights), compared with the corresponding period of 2014, when there had been 376,460 flights.
An increase was also recorded in the total passenger traffic (domestic and international) for October. In particular, last month the Greek airports handled 3.98 million passengers, an increase of 4.21%.
According to the same figures of the CAA, the domestic arrivals increased by 11.4% and foreign arrivals by 1.4%.
The largest passenger traffic was recorded in the airports of Athens, Heraklion, Thessaloniki, Rhodes and Chania. The Athens Airport serviced about 1.57 million passengers, Heraklion 565,000 passengers, Thessaloniki "Macedonia" International Airport 472,000 passengers, Rhodes 400,000 passengers and Chania 248,000 passengers.