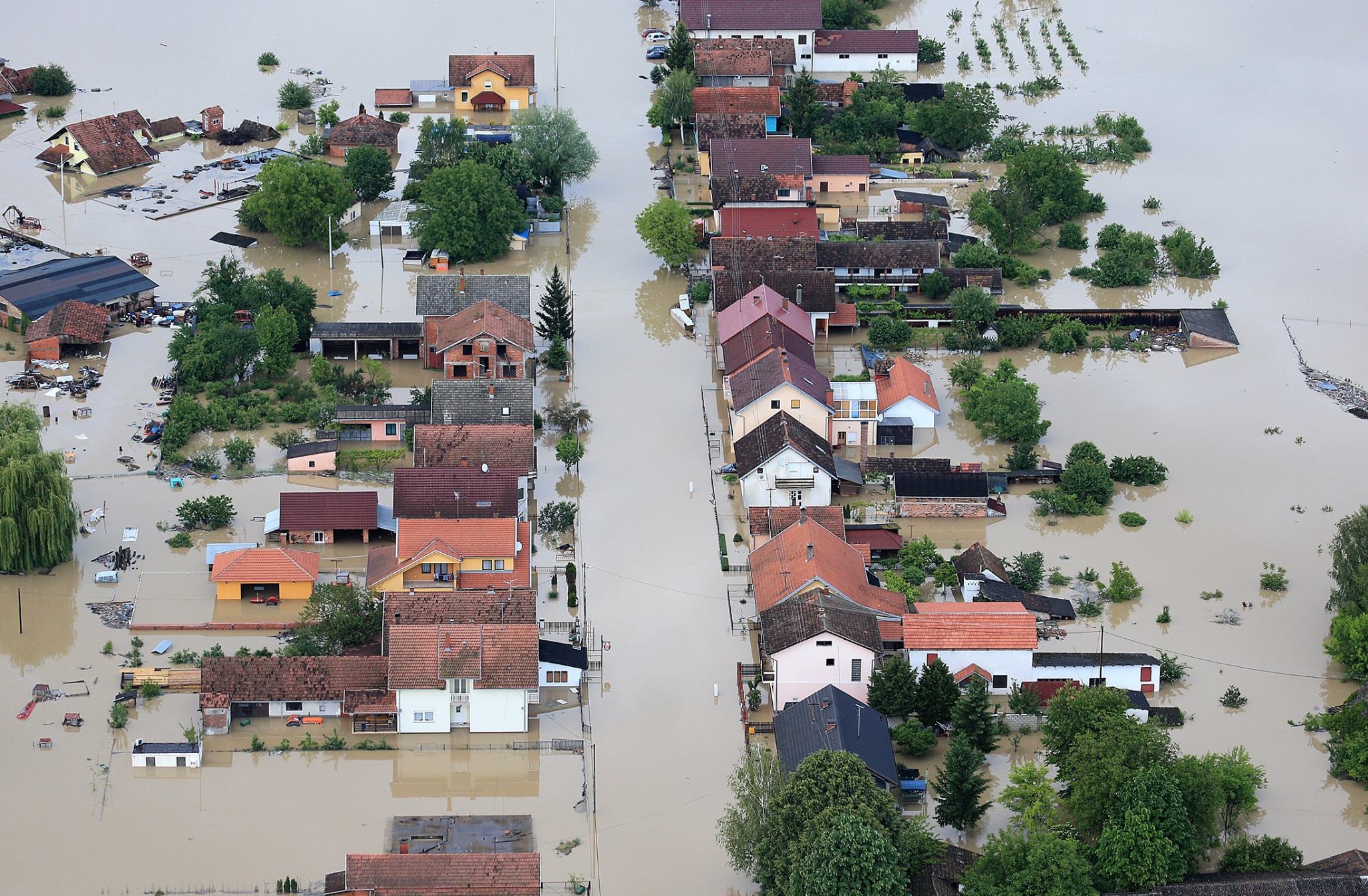 By Marija Avramovic – Zagreb
In the humanitarian project "Croatia helps" to help victims of the floods, citizens' calls during concerts that were held on last night in Zagreb, Split and Rijeka collected 3.2 milion kuna(little over 421 thousand euros) , reported the Croatian Radio and Television.
While in town squares and streets in Zagreb, Split and Rijeka lasted big charity concerts "Croatia helps", many famous people from Croatian politics, culture and sports were at the calls on donors' phone number for victims of the floods, and among them were the Prime Minister Zoran Milanovic and Croatian President Ivo Josipovic.
Thousands of people followed the concert in Zagreb's Ban Jelačić square, where artists like Airport, Severina,Goran Bare and Mothers, Neno Belan, Massimo and Psihomodo pop played. President Josipović also appeared on the stage, playing  piano for Goran Bare in one song.
On the Split waterfront performed, among others, TBF, Gibonni, Doris Dragović, Goran Karan and on the Rijeka's Korzo bands asLet 3, Atomsko sklonište, En face and many others.
Concerts were organized by the Croatian Music Union and Croatian Radio and Television, with the help of the cities Zagreb, Split and Rijeka and Croatian Composers' Society and the Croatian Red Cross, and were directly transferred by many electronic media in Croatia.
The National Emergency and Rescue service reported earlier this week that 11,000 people were evacuated from Gunja, Strošinci, Račinovci, Rajevo Selo and partly from Posavski Podgajaci in the Županja region.
Two people were confirmed dead while a third person is still listed as missing. Around 4,000 soldiers, police, firefighters and other emergency workers are still in the affected areas looking for survivors and fighting floods.
The government has declared a state of catastrophe for Vukovar County and announced that it will finance repairs of all public property, thus taking full responsibility for the catastrophe. Additionally, Prime Minister Zoran Milanović stressed that all private houses and apartments in the county will be repaired from the state budget.
Furthermore, the government has assigned more than 2.7 million kuna (more than 360,000 euro) in food and other essential supplies for people from the flooded areas. State companies and agencies have also donated more than 700,000 euro.
A large number of private companies have donated significant amounts of money and goods, while some have waived charges for their services, such as transport. Citizens who initiated various humanitarian actions have also contributed substantially to the relief effort.