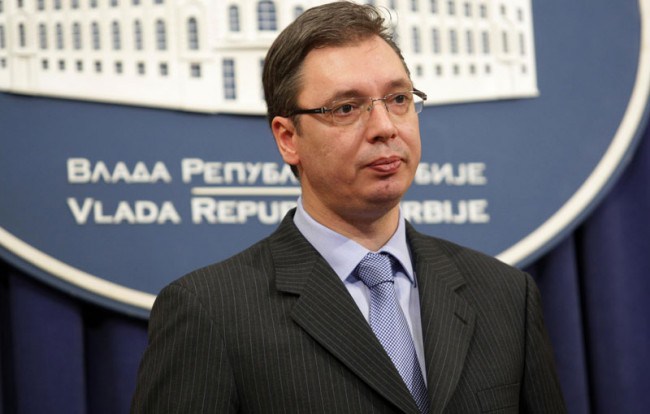 Belgrade, July 28, 2016/Independent Balkan News Agency
By Milos Mitrovic
The first major foreign-political events that will follow the formation of the new Serbian government would be the visits of United States vice president Joe Biden and Russian prime minister Dmitry Medvedev, Belgrade media reported today.
It is not clear yet when the government will be formed. Earlier this week technical prime minister Aleksandar Vucic, who is expected to take new four years term, said that it would not be formed on August 5 which is anniversary of Croatian military operation "Oluja"; 1995 operation resulted with mass deportation of Serbs from Croatia. At the same time, officials and media claimed that Serbia was under pressure of "great powers" regarding who should be the members of the next government.
At the same time, technical prime minister Aleksandar Vucic said that he cannot talk "on some issues". His Serbian Progressive Party (SNS) led coalition won the majority on April 24 general elections.
Biden is expected to visit Serbia on August 18, while Medvedev's visit was scheduled for early September. "The intelligence and technical preparations for the arrival of high officials from Washington and Moscow have already started. In all probability, Biden and Medvedev would be welcomed by the representatives of the new government in full capacity rather than technical mandate", daily Vecernje novosti reported.
"The first issue that would Vucic and president Tomislav Nikolic discuss with Russian prime minister would be further improving of the economic and political partnership of the two countries after new Serbian government is formed… One of the topics that would Medvedev and Serbian authorities tackle is, according to expectations, the status of the employees in Russian-Serbian Humanitarian Center in Nis… Recently, president Nikolic said that our country already has the plan that foresees the rights and obligations" for the Center's members "equal to those of NATO stuff" in the territory of Serbia; the signing of such an agreement may easily be the crown of Russian premier's visit", according to Vecernje novosti.