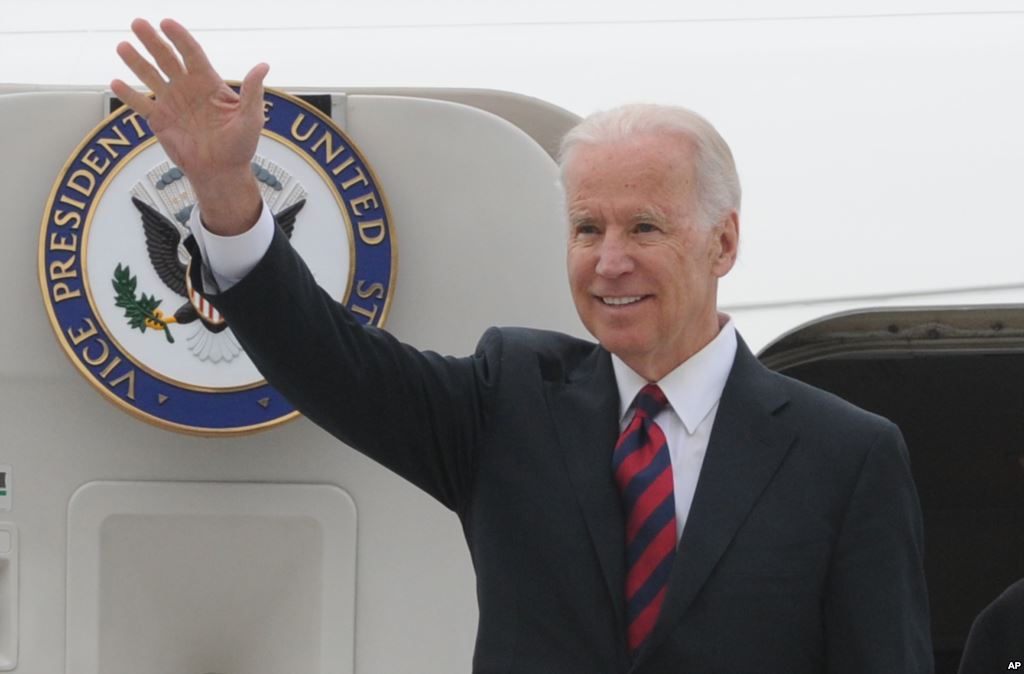 By Daniel Stroe – Bucharest
US Vice-President Joe Biden will start this afternoon a two day visit to Romania, a country he also visited in October 2009, during which talks will focus mainly on the volatile situation in neighboring Ukraine and the need to boost commercial ties between SUA and Romania.
"The United States want to assume its obligations of Romania's strategic partner by means of the importance of the visits to pay in the next period and direct contributions to Romania's level of security and the region's" Romanian President said on 12 May when he revealed Biden's visit. Romania has been one of the countries in the former communist bloc calling for more military capabilities relocated on their territories to dissuade aggressive behavior on Russia's part.
"In Bucharest, the Vice-President will meet with Romanian President Basescu and Prime Minister Ponta.  He will also deliver remarks to Romanian civil society and youth leaders, and will meet with American and Romanian troops conducting a joint capacity-building exercise. The Vice President will underscore the United States' ironclad commitment to the collective defense of NATO under Article 5, and express appreciation for Romania's contributions to regional and global security" the White House later confirmed in a press release.
Special security measures are in place over the next two days in Bucharest, but the authorities said there would be no major traffic disruptions amid the visit.
Biden's visit, which will be followed, probably in June, by one of the US secretary of Defense, Chuck Hagel, comes to reassure Romania of Washington's support in the face of a more provocative Russia. US President Barack Obama will also travel to Poland next month to send the allies the same message. Plans for NATO permanent bases in Eastern Europe are expected to be unveiled this fall at the Alliance summit in the Wales. Biden's visit was preceded last week by NATO secretary-general's, who assured Romania of the military bloc's firm support.
In Bucharest, but also later in Nicosia, Cyprus, The Vice President will also address the need to deepen economic ties, including through the Transatlantic Trade and Investment Partnership (T-TIP); to recommit to strengthening democratic institutions across the region; and to undertake a sustained and collective effort to bolster Europe's energy security, the White House added.
Biden is also expected to discuss about the fight against corruption in Romania which has been on an upward trend, but which is facing serious political counter-attacks following a spate of high-profile arrests. US officials and diplomats have been firm in supporting the anti-graft fight and voiced serious concern every time politicians tried to subdue the anti-corruption prosecutors by means of controversial draft laws, such as the one passed last December and which was to shield lawmakers from corruption charges. The bill was dropped following severe international criticism.