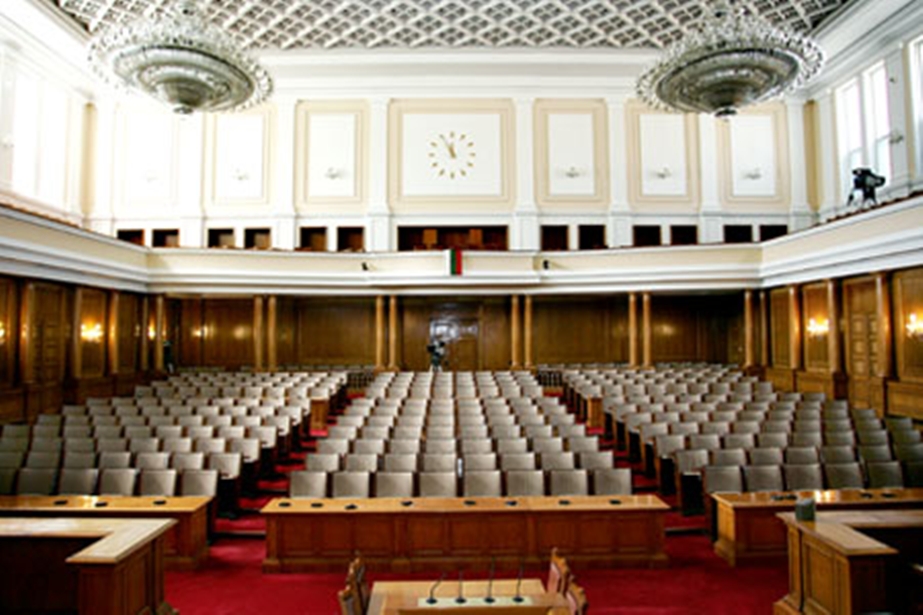 By Clive Leviev-Sawyer of the Sofia Globe
As it heads into its final few weeks, a question marks hangs over what if anything Bulgaria's National Assembly will do, as the latest attempt to negotiate its tasks faces a boycott, this time by Boiko Borissov's centre-right opposition party GERB.
Bulgaria is to hold ahead-of-term national parliamentary elections on October 5 and the National Assembly is to be dissolved on August 6. There is no confirmed date for the resignation of the Bulgarian Socialist Party cabinet, although there have been hints the date may be July 23, two days before the latest date that the government must step down.
There have been several attempts and calls for political parties represented in the 42nd National Assembly to agree on priorities for the unicameral Parliament to deal with before it is prorogued.
There was formal agreement at a meeting convened by head of state President Rossen Plevneliev in June on talks to achieve such a consensus, but amid the acrimonious atmosphere of today's Bulgarian politics, nothing so far has come of this, as each move tends to end in accusations, mainly from Borissov, of reneging on deals.
Borissov, whose party was in government from 2009 to 2013, won the most votes in 2013 parliamentary and in 2014 European Parliament elections and is highly likely to again win the most votes, has been adamant that the current National Assembly and cabinet should make no long-term decisions or appointments, and has been incensed that they have been doing just that.
Amid the sniping last week that saw GERB announce a boycott of parliamentary proceedings, saying it would return only to vote to approve the resignation of the cabinet, Movement for Rights and Freedoms leader Lyutvi Mestan called for talks on July 8 among the parties to decide on the tasks of the National Assembly.
Since then, GERB has shifted its position on its boycott, saying that it would return to Parliament if the House was to vote amendments to the National Health Insurance Fund budget and to the national Budget as a whole.
Socialist Speaker of the National Assembly, Mihail Mikov, has convened consultations among the parties in Parliament for July 8, but it has now emerged that GERB does not intend attending.
The reason flowed from a July 6 joint statement by business and trade union organisations that called on political parties to get together to agree to implement national priorities and to act to calm the situation in the country – a statement to which a message was added blaming all parties for the crisis.
Borissov has taken exception to his GERB being included in those to blame, and on July 7 wrote to the two major trade union confederations and four employers' associations inviting them for discussions.
The scheduled time for these discussions is the same as that for the inter-party consultations. Notably, Mikov also invited unions and private sector associations to join in the consultations on priorities.
In his letter, Borissov underlined that he was refusing to be part of joint meetings with the other parliamentary groups, as he refused to take on himself the guilt of the other political parties for the critical situation Bulgaria is in.
Should no deal between GERB and the two parties that have been supporting the government – the BSP and the MRF – it is questionable whether the National Assembly will ever again get a quorum to sit before its expiry date comes up, with the exception of voting on the cabinet's resignation.
Ataka, the far-right ultra-nationalist party on which the BSP-MRF ruling axis depended, recently announced a boycott of parliamentary proceedings until its August 6 dissolution.
It means a further time of uncertainty for the National Assembly and for Bulgaria's political life, given that not only do agreements frequently prove short-lived, but also sometimes so do boycotts.