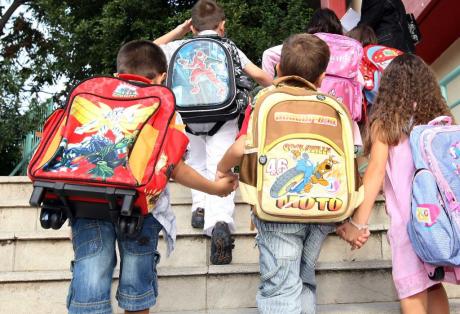 Nicosia, February 25, 2016/Independent Balkan News Agency
The bicommunal Technical Committee on Education had its first meeting on Thursday, attended by UN Secretary General`s Special Adviser on Cyprus Espen Barth Eide.
Eide said in a post on his twitter account that he was happy to meet with the Committee on Education, noting that this is a crucial topic for future unity.
In statements to CNA, the Greek Cypriot President of the Committee Michalinos Zembylas said that they discussed about the working groups which will operate in the framework of the Committee and mainly about procedural issues. He also said that during this first meeting, the members of the Committee had the chance to meet each other.
Zembylas said that three working groups were set up, on the basis of the Committee`s mandate "in order to be more productive".
He noted that the first group will look into the relevant bibliography to find the best practices that could be implemented. The second one, he added, will establish a framework of contact between teachers and students and the third will look into the educational policies that can be promoted in a bicommunal federation, with a view to consolidate peaceful co-existence.
Zembylas said that each group comprises 8-10 Greek Cypriot and Turkish Cypriot individuals, who are members of the Committee.
He said that both the Greek Cypriot and Turkish Cypriot side will be informed in writing for what has been decided during today`s meeting to give the green light for the working groups to proceed with their work.
Referring to Eide`s presence at the meeting, Zembylas said that he told them that he fully supports the work and the efforts of the Committee, and that he is at their disposal for any help they may need.
Zembylas said no date for the Committee`s next meeting has been set yet, however its members will soon have a social meeting.
"Today we had a very good and constructive meeting. Some of already know each other as we cooperated in the past as well and therefore the climate is very positive," he noted.
Cyprus President Nicos Anastasiades and Turkish Cypriot leader Mustafa Akinci decided last November, in the framework of their UN-led negotiations for a Cyprus settlement,  to set up the bicommunal Technical Committee on Education, tasked
with reviewing research and good practices and undertaking new research on how education could contribute to conflict transformation, peace, reconciliation and thecountering of prejudice, discrimination, racism, xenophobia and extremism and withdevising a mutually acceptable mechanism for the implementation of confidence-building measures in schools and promoting contact and cooperation between students and educators from the two communities.
Source: CNA