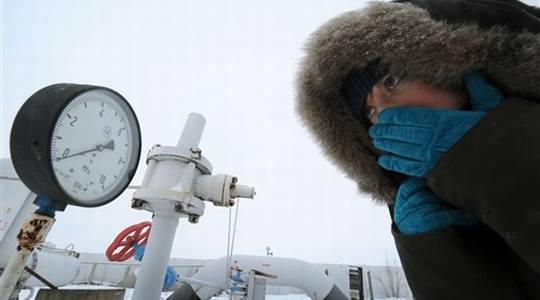 By Medina Malagić – Sarajevo
A meeting is scheduled to take place in Baku, Azerbaijan today where the final agreement for the construction of the Trans Adriatic Pipeline (TAP) is expected to be signed.
However, the B&H Ministry of Foreign Affairs, for reasons still unkown to them, did not receive official authorization from the B&H Presidency to attend this meeting. The B&H Ministry of Foreign Affairs also stated that it found out on Friday from other sources that this meeting would take place, but that no one from the B&H Presidency would attend this meeting.
The lack of attendance at this meeting by B&H state authorities would have a significant impact, since TAP is a project that involves the building of pipelines in order to transport natural gas from Azerbaijan to Europe, and is considered to be an energy project of great significance because its aim is to reduce dependance on Russian gas and to open more markets for transport to gas to Europe from the Caspian Sea.
Thus, it was envisioned that the diversification of the sources of gas supplies to Europe would eventually lead to lower gas prices for B&H citizens, since B&H is one of the three European countries where its citizens pay the highest price of gas-515,2 US dollars per cubic meter for Russian gas.
Also, the lack of participation of B&H at this vital meeting that is expected to end in a final agreement is surprising, given B&H's active involvement in previous agreements and meetings, in which support for this project was demonstrated. In 2011, B&H signed a Memorandum of Understanding for participation in TAP, and in 2013 participated in a high-level meeting between the Ministries of Foreign Affairs of six countries (Albania, Greece, Italy, Croatia, Montenegro, B&H) in order to show their support to TAP, as well as to the Ionian Adriatic Pipeline (IAP), which is a project for a natural gas pipeline that would run through the Western Balkans. These two projects are connected, since the IAP Pipeline would connect with the TAP Pipeline in Fier, Albania. The connected pipelines from Fier would then continue on to Montengro, B&H and Croatia, and the gas would then be made available to the European market.
In the last few years, more attention has been devoted to the strategically important issue of energy and its impact on B&H's gas supply and the stabilization of prices, conciding with the rise in potentially new sources of gas flows. So far, the B&H company BH Gas has maintained its stable relations with its main Russian supplier of gas, Gazprom Export.
However, today, on the same day that the meeting in Baku will take place, representatives of BH Gas were in St. Petersburg and held a meeting with their Russian partner Gazprom Export, and an annex to an agreement on the delivery of gas was signed for 2014 under the same conditions as in the previous year, announced the company. So even though BH Gas is one of the developers of the IAP project and has signed a Memorandum of Understanding with TAP, the agreement signed with its Russian gas partner today apparently demonstrates that B&H will not join the long-awaited gas partnership whose objective is to reduce complete dependance on Russian gas.