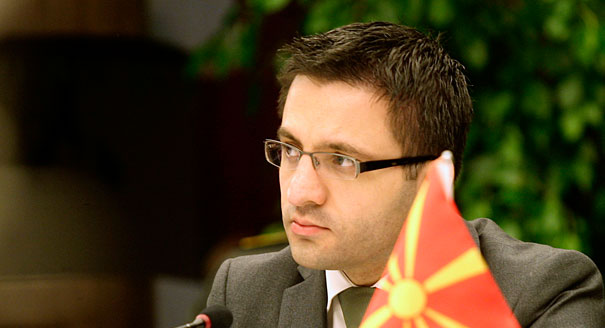 Skopje, May 9, 2013, by Naser Pajaziti-The Minister for Integration in FYRO Macedonia, Fatmir Besimi said today that the integration of the country in the European Union is a joint objective of all political parties.
Besimi made this declaration on the occasion of a meeting with diplomats of the EU member countries called "Morning with the EU", organized on the occasion of May 9, the Day of Europe.
"The European perspective and the integration of FYROM in the EU is a common objective and a consensual issue for all political parties. Nonetheless, each one of us has given a significant contribution and we're here today to confirm the priority of the country, which is the EU accession", said Besimi.
Besimi said that a new practice has been established in order to form a committee of ministers for counseling and lobbying for the integration of the country in the EU and NATO.
Jane Milovski, one of the ministers of the cabinet said that each of them must offer a part of the personal experience in relation to the Euro integrating process. According to him, FYROM is too small not to recognize the contribution of every key player, because everyone is a citizen of this state, regardless of the political affiliation.
Minister Besim said that the meeting with the ambassadors of the EU member countries will focus on the talks for the perspective of the country in the EU. On the occasion of May 9-the Day of Europe, several activities have been held in many communes of the country. /ibna/