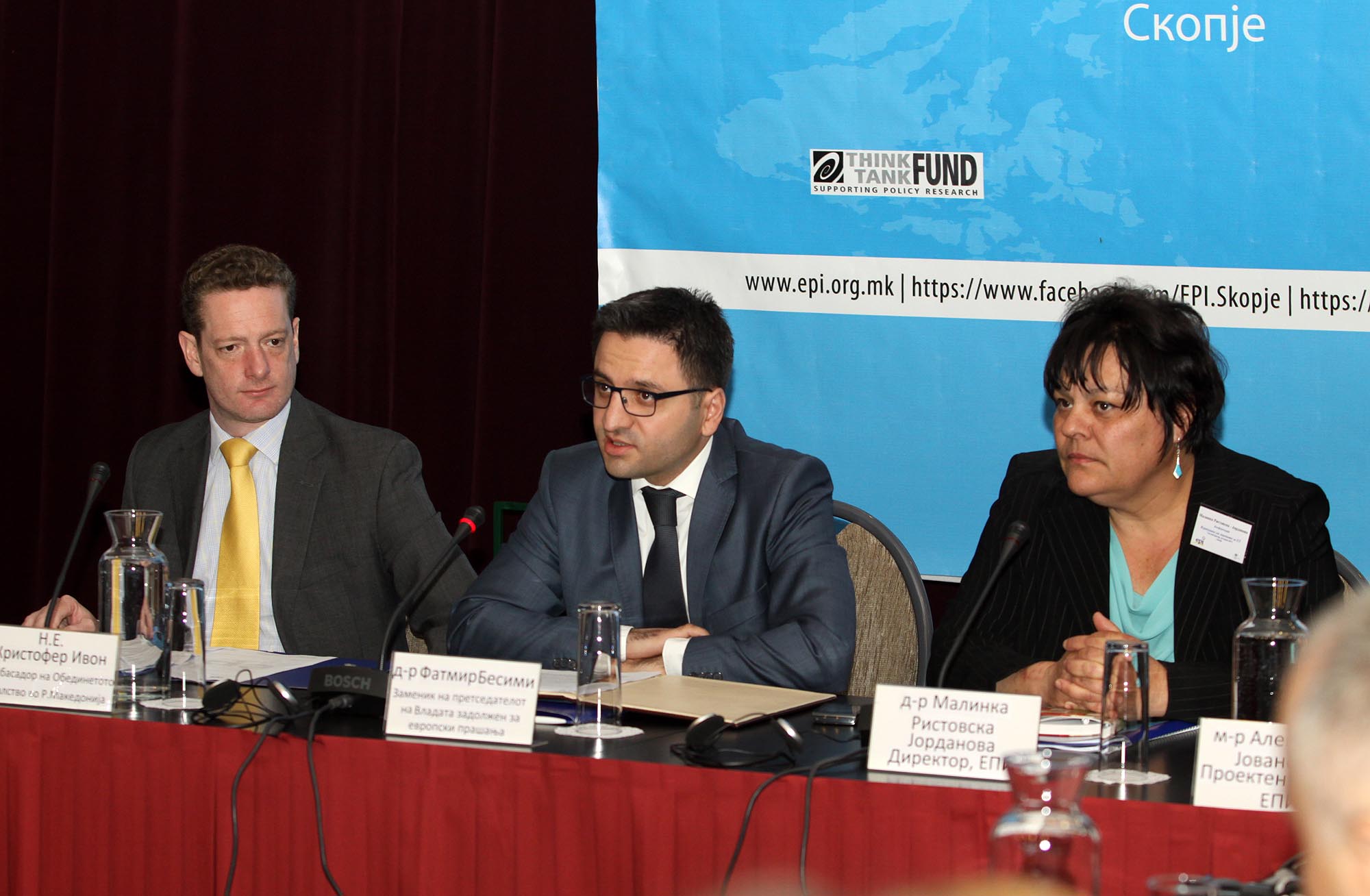 Skopje, April 24, 2013, by Naser Pajaziti-The Agreement reached between Pristina and Belgrade is encouraging and this example must be followed by other countries of the region in order to solve bilateral disputes. This was declared today by the deputy Prime Minister for European Affairs of FYRO Macedonia, Fatmir Besimi during the conference "Growth of knowledge the EU", which is being held in Skopje.
"This agreement reached between Pristina and Belgrade has been hailed and must serve as an example for other countries of the region", said Besimi, implying the need for an agreement between Skopje and Athens to settle the name dispute.
According to him, the process of the integration of FYRO Macedonia is not an exclusive issue of the state institutions, but of the entire society and the citizens. "We must all offer our contribution to achieve this scope. The European and Euro-Atlantic integration is important because it enables peace, stability and economic development", said deputy Prime Minister for European Affairs, Fatmir Besimi.
The British Prime Minister in Macedonia, Christopher Yvone agreed about that fact that a successful Euro integration process needs the engagement of all resources and society.
"The European integration is your obligation and your responsibility. It's also up to you to take this responsibility upon yourself. I believe that the international community has drafted a very clear guideline as to how FYRO Macedonia should progress toward its accession in the EU. Now it's up to the state to act", said Yvone.
This conference was organized by the Institute for European policies and was supported by the British embassy. /ibna/