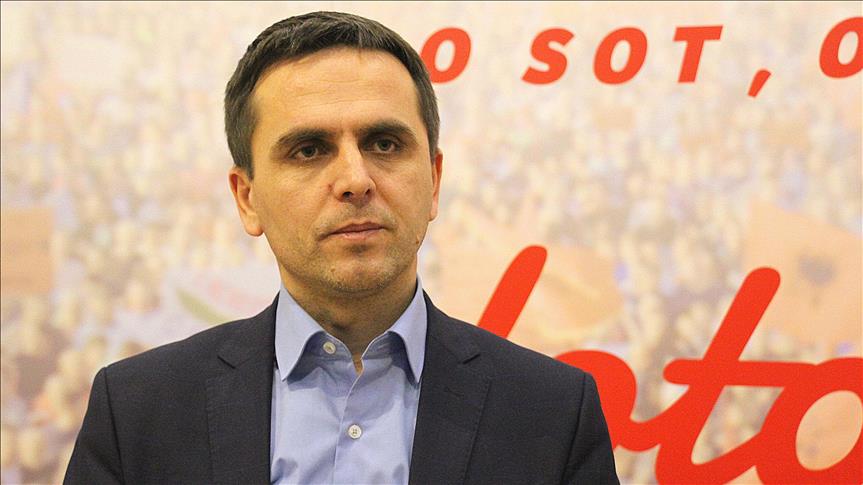 An internal struggle that has brought it a step before dichotomy has broken out in the Albanian party BESA, which is preparing for a conference on 24 February, with the two sides unable to agree even as to who is at the moment the legitimate leader of the party.
On one side is the outgoing head of center-right BESA Bilal Kasami (photo), who claims he is still the party's leader and who is in favour of the BESA's five MPs being part of the ruling majority under Prime Minister Zoran Zaev's Social Democrats.
However, only two out of five MPs remain loyal to Kasami's leadership.
On the other hand, the group around MP Necmedin Karemani is questioning the legitimacy of his leadership and saying they have elected Karemani as interim leader of the party until the conference.
"Kasami has been dismissed by the majority, he's gone and finished. We will hold our congress and if they want to face the majority, let them come to the conference", Orhan Murtezani said.
However, Kasami continues to hold the seal of the party and is also engaged in a legal dispute the legality of his leadership.
He blames his opponents for strong ties with NGOs as well as for secret contacts and alignment with the center-right-right VMRO DPMNE, led until recently by Nikola Gruevski.
In the December 2016 parliamentary elections, the BESA fell sharply in line with the then ruling party and Mr Gruevski, as well as with the Albanian minority's main party, Ali Ahmeti's Democratic Union for Integrated Integration (DUI) which has been participating since 2008 in the governments of FYROM.
Finally, however, the DUI turned and worked with the new government under the "Social Democratic Union of Macedonia" (SDSM), while BESA stayed out, supporting it with a vote of tolerance.
Zoran Zayev's government has a very small majority, with just 61 MPs in a total of 120, and a possible inclusion of BESA in the government majority would facilitate the moves of the prime minister of fYROMacedonia both in domestic and foreign policy./IBNA