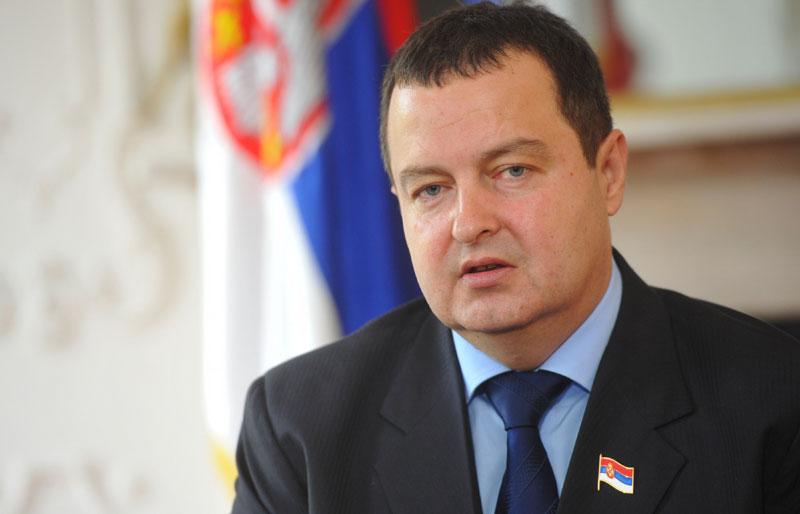 Foreign Minister Ivica Dacic says that through the Berlin Process and joint projects, Serbia and countries in the region can move faster to the European Union.
He told RTS that Serbia was one of the countries that is not afraid of what he termed regionalization – and was trying to articulate its interests in the region.
"Regionalization is not a substitute for the EU, instead it only needs to help us enter the EU sooner, so we are particularly grateful to Germany," the minister said.
Dacic said that Serbia is insisting on being given "approximate deadlines" for EU accession.
He added that the right time for the question which President Aleksandar Vucic asked EU officials – "when will Serbia be in the EU" – was right, "because the budget for the period from 2020 to 2027 is now being drafted."
"The budget is adopted for seven years, and if you do not have planned funds that would be earmarked for the entry of some new countries, we think that this topic will then be delayed," Dacic explained.
According to him, Serbia has "one specificity" that makes its position more difficult – "negotiations on joining the EU are conditioned by dynamics and the development of the dialogue with Pristina, with the issue of Kosovo, which is not a fair approach."
It is important, he recalled, that a number of countries in the EU, such as Greece and Bulgaria, are helping Serbia to join the EU as soon as possible.
"We are not releasing ourselves of the responsibility to open and close chapters, which means that we harmonize our legislation, our social system with European values. Here we are talking about a political decision that should then follow, about when there will be admission of new members to the EU," said Dacic.
He recalled that "(EC President) Juncker said that by 2020, no new members are planned to join, and this date has gotten close, while Montenegro and Serbia have gone the farthest in the negotiating process"./IBNA
Source: B92