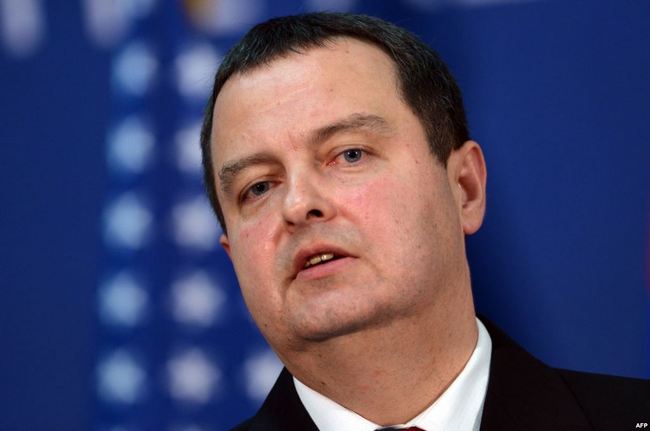 By Miloš Mitrović – Belgrade
Serbia would do its best to eliminate the possibility for Germany to delay its accession negotiations with the European Union, Serbian Prime Minister Ivica Dačić said on Thursday. Referring to EU intergovernmental conference scheduled for December, Dačić specified that "in this phase there will be certain German preconditions which will be acceptable insofar as they would not both influence the core of our statehood and endanger our national interests".
When asked by "Večernje novosti" daily whether the good neighborly relations between Serbia and Kosovo would be acceptable as a part of negotiation framework, Dačić said that Serbia "unfortunately does not decide on that document". Earlier this year, German Bundestag adopted a resolution insisting that Belgrade and Priština should sign legally binding document in order to normalize their relations "totally, fully and permanently". Otherwise, Serbia cannot count on German support for the start of accession negotiations.
Despite the fact that the representatives of some other EU member states say that Germany cannot impose Serbia its own conditions, Belgrade consider that the voice of Berlin is extremely important for its pro-European efforts.  Dačić suggested that Germany would insist that normalization of relations with Priština should be treated in every single negotiating chapter with Serbia. "However, other member states do not support that stance. I hope both that they will reach the compromise and that talks will start in the end of the year or in January 2014".
Dačić emphasized that Serbia was permanently in touch "with the closest aides of Angela Merkel because the continuation of our European road may depend mostly on Berlin". "Our government does not want to repeat the mistakes of the former cabinet that failed to apprehend the importance of best possible relations with Germany", Serbian PM said.
With regard to Brussels agreement on normalization of relations between Belgrade and Priština, Dačić said that he expects "Europe to prevent any attempts from Priština to obstruct its implementation". "Serbia will fulfill all its obligations, as it was the case so far".
On Thursday, the assessment process of harmonizing Serbian judiciary system with EU's has been continued in Brussels. The first day of this important task "ended successfully and Serbian team was properly prepared", EU Enlargement Commissioner Stephan Fule posted on Twitter.