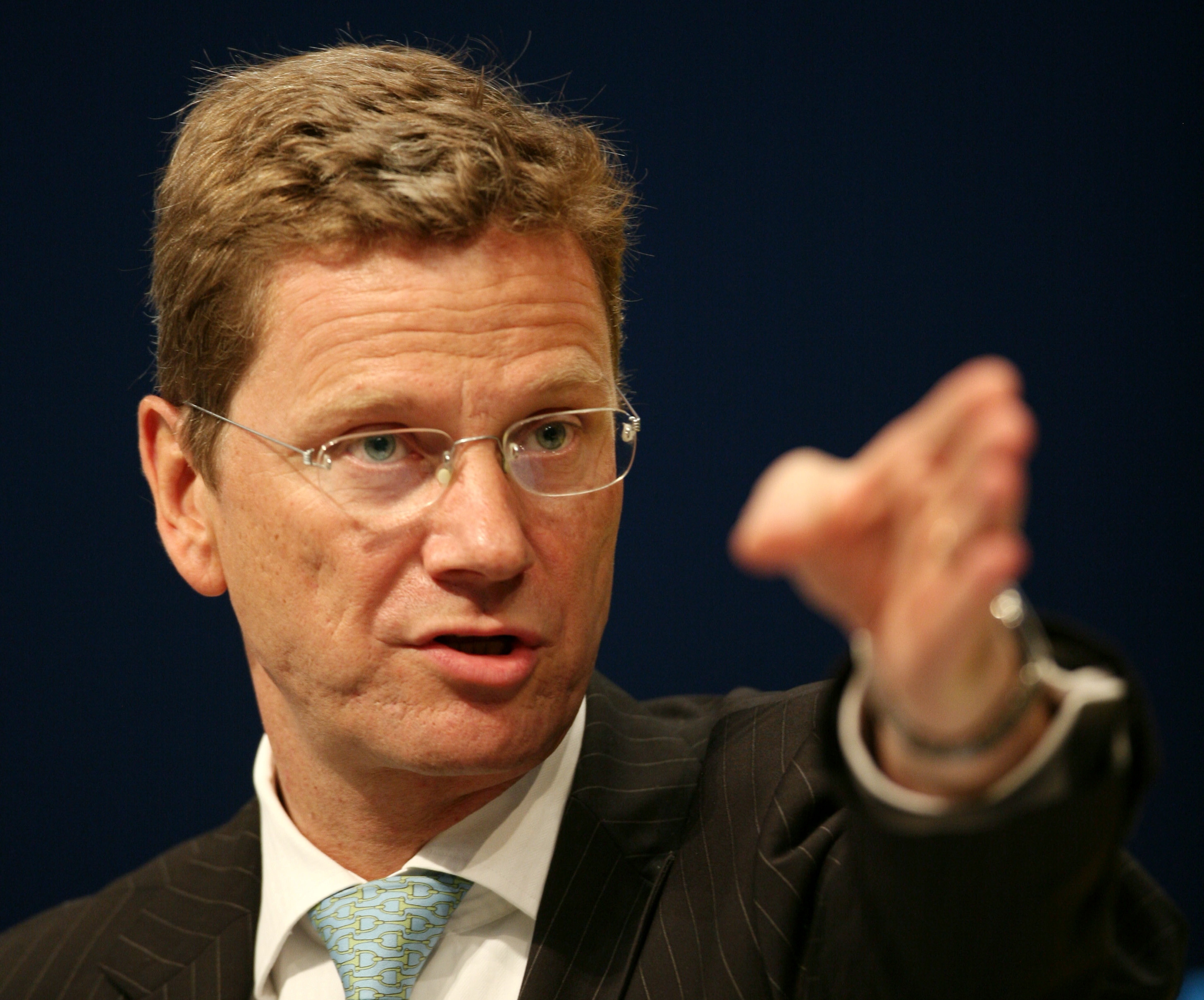 By Milos Mitrovic – Belgrade
German Foreign Minister Guido Westerwelle(photo) said that the agreement about the normalization of the relations between Belgrade and Pristina initialed on April 19th had been historic. However, the agreement should be implemented, Westerwelle stressed after he had met Serbian Prime Minister Ivica Dacic in Belgrade on Monday.
The implementation of the Brussels agreement is the main precondition for the start of the accession negotiations between Serbia and the European Union. Serbia was hoping that the EU Council would grant the date for the start of the negotiations in its summit on June 28th. However, Westerwelle said that he could not prejudice what would be the decision by the EU Council, as well as the decision by the Bundestag.
"My visit is an act of encouragement to Serbia. The European Union could do something good for Serbia and Serbia could do the same for the EU. Therefore, it is important for us to make the right decisions in this historic moment", Westerwelle said.
"The possible postponement of the decision about the date for the start of the negotiations would have disastrous impact for our country and for our citizens", Serbian PM Dacic said. He added that Serbia had been significantly lagging behind the other countries in the region when it came to the EU integration process. "Further generations will have to work to make up for this lagging", Dacic rendered.
"Serbia is committed to the implementation of the Brussels agreement", Serbian President Tomislav Nikolic said during his meeting with Guido Westerwelle, "On the other hand, Serbia will not accept to implement something that is not the part of the agreement… " Nikolic also stressed that Serbia would never openly or implicitly recognize the independence of Kosovo.
"The European prospect for Serbia is both in the German interest and in the interest of the EU. Hence, I would like to recommend Bundestag to make a positive decision about the further Serbian steps toward Europe", Westerwelle said.
German Foreign Minister started his visit to Serbia on Sunday afternoon. Serbian Deputy Prime Minister Aleksandar Vucic welcomed him at the Belgrade airport "Nikola Tesla". "We expect great assistance from Germany in our European efforts and we also expect very specific German boost to Serbian economy". I am convinced that our German friends will help us in that regard", Aleksandar Vucic said.