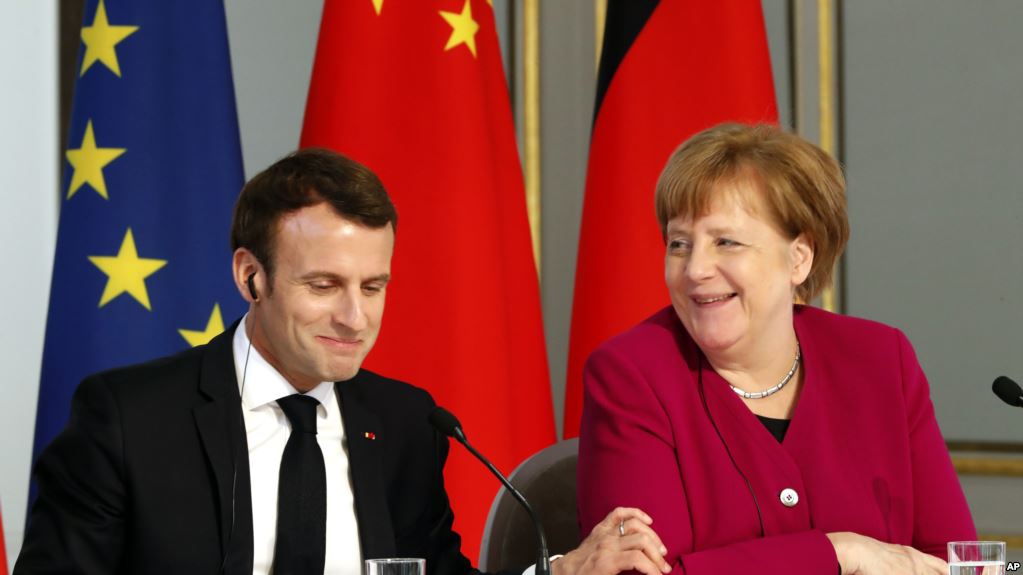 German chancellor, Angela Merkel and French president, Emmanuel Macron, will meet leaders of six Western Balkan countries today in Berlin to discuss the European future of these countries.
This meeting will also focus on relations between Kosovo and Serbia.
This initiative launched by the two European leaders also marks the first high level meeting between Kosovo and Serbia since November last year when talks between the two countries were suspended as a result of Serbia's reaction towards the decision taken by government of Kosovo to introduce a 100% tax hike on Serb imports.
Serb leaders have declared that talks will resume once trade barriers are lifted, while Kosovar government has pledged that tariffs will not be lifted until Serbia recognizes Kosovo as an independent state.
Kosovo's president, Hashim Thaci said on Sunday that the meeting is not expected to bring a new process,  but added that the successful agreement reached between North Macedonia and Greece will be used to try and find a possible solution.
"I don't expect dialogue between Kosovo and Serbia to resume there, but I would like to stress that I support the idea that Presevo Valley should unite with Kosovo. However, I'm against territorial swaps", he said.
On the other hand, PM Ramush Haradinaj said that this meeting is an excellent opportunity for regional leaders to address challenges and joint aspirations towards Euro-Atlantic integration.
"Kosovo has constantly played a constructive and responsible role in terms of preserving good neighbouring relations and upholding European values. Kosovo has always been interested and committed to dialogue, peace and stability in the region and beyond", Haradinaj said before the meeting.
Serbia's president, Aleksandar Vucic says that he expects Serbia to be under a great deal of pressure to recognize Kosovo's independence, while Serbia "will get nothing in return". "The meeting will discuss tariffs and continuation of talks. I don't see any solution on the horizon", the Serb president said. /ibna/