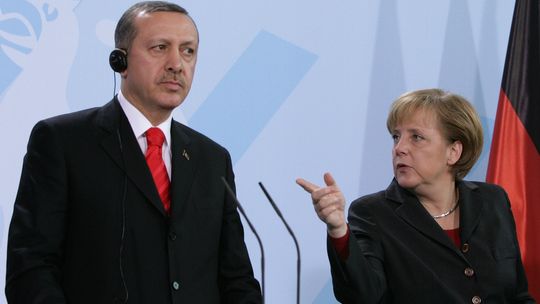 Review by Christos T. Panagopoulos –
Germany's political parties negotiating a coalition government announced on Tuesday that the European Union may not be able to accept Turkey as a member while making clear the EU's "privileged relationship" with Ankara should be developed further.
"If the EU is not in a position to accept (new members) or if Turkey is not able to fully meet the criteria for membership, Turkey should be bound closer to European structures, allowing it to further develop the privileged relationship it enjoys with the EU and Germany", reads the paper, a copy of which was obtained by Reuters.
Merkel's Christian Democrats (CDU) and their Bavarian allies, the Christian Social Union (CSU), have long been wary about allowing a largely Muslim country of 76 million people into the EU. But the SPD has supported the idea; talks on Turkey's joining began under Merkel's SPD predecessor, Gerhard Schroeder.
Sources: Reuters, Hürriyet Daily News