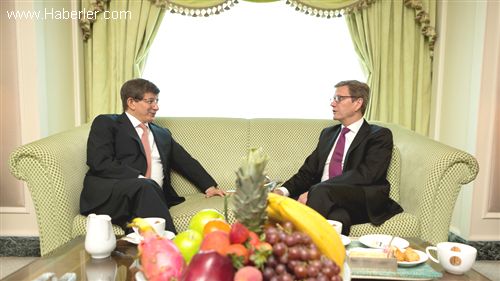 By Manolis Kostidis – Istanbul
Turkey – EU relations are on edge as Germany leads a set of countries preventing the opening of new chapters in accession negotiations with the Union.
The European Union was set to decide Monday on the opening of a new chapter in Turkey's accession talks, that of "Regional Policy". However, the decision was put off for Tuesday. Germany had supported the opening of the new chapter, however, the country's stance changed following Turkish police intervention in Gezi park against protestors and statements by Turkish officials against the German government.
Germany's ultimate stance will be clearer after the meeting between Angela Merkel and German Foreign Affairs Minister Guido Westerwelle. The German minister said after a meeting with Turkish counterpart Ahmet Davutoglu on Saturday that talks had been productive but all differences had not been resolved.
Egemen Bagis, Turkey's EU Affairs Minister, is Angel Merkel's biggest critic, having criticized the German Chancellor for her negative stance on the opening of new chapters. "If the German government turns the Turkish issue into an internal issue, it may have the same fate as Sarkozy", Bagis characteristically stated. Bagis went even further, stressing "Merkel could end up being Sarkozy's fishing mate"! The Turkish Minister responsible for improving relations with the EU has started a "war" with Berlin.
These statements have caused a strong reaction from Germany with Turkey's Ambassador in Berlin being called to the German Foreign Ministry. Furthermore, Davutoglu's meeting with Westerwelle in Doha was fruitless.
Egemen Bagis has invited all Ambassadors of EU countries on Tuesday to brief them on developments in the country's accession negotiations as well as on the Gezi park issue.