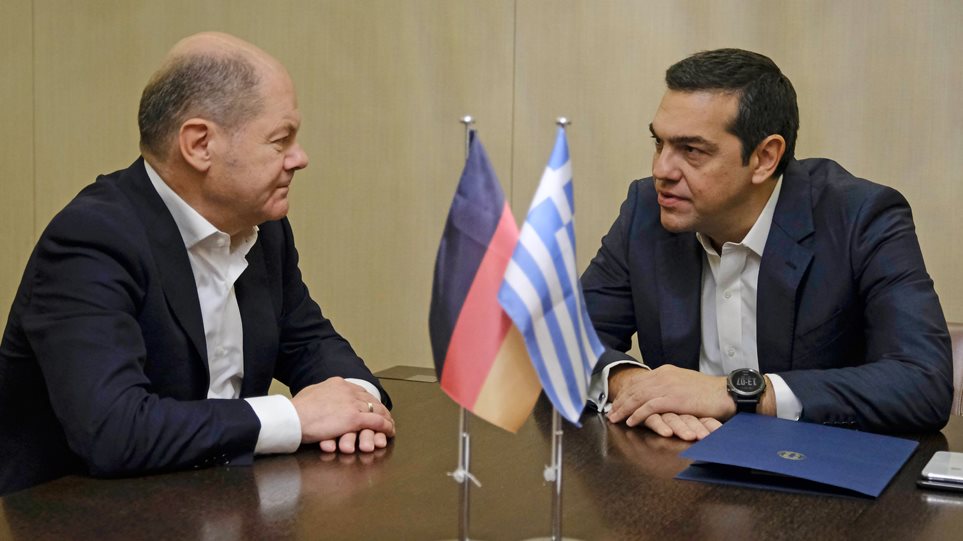 According to latest information, the Greek government appears concerned that its efforts to avoid implementing legislated pension cuts in January 2019 may be blocked by Berlin.
Local reports suggest the government was alarmed following the Greek Prime Minister's meeting on Saturday with German Chancellor Olaf Scholz.
Speaking in parliament last week, PM Alexis Tsipras appeared certain that the pension cuts in January would be put off. However, it appears that this is by no means a foregone conclusion.
"I had a meeting with German Vice Chancellor and Finance Minister Olaf Scholz in Berlin. We had the chance to discuss all pending issues related to the better operation of the eurozone ahead of the decisions to be taken next December," Tsipras said.
A final decision on the Greek pension cuts is expected at an extraordinary eurogroup meeting in November. However, it is suggested that Berlin is adamant cuts should be made at least to the middle and higher pension brackets.
The German side also appears to have urged Athens to use any available fiscal space in 2019 to cut taxes – such as the unpopular ENFIA property tax – and social security contributions which skyrocketed in previous years.
Meanwhile, Brussels appears concerned that Athens has not implemented any of the 16 reforms it had agreed to push through by the end of the year. Instead, it has shown signs of backtracking by promising to announce 10,000 new jobs in the public sector next year, among other things.
Finally, a Euro Working Group meeting on Thursday is set to discuss amendments needed to the 2019 draft budget, as well as a set of so called social measures Athens wants to implement next year, making use of a possibly higher than expected primary surplus.
Some sources suggest there is scope for an agreement with Greece at the next Eurogroup as officials would want to shift focus on Italy which appears to be a higher priority at the moment./IBNA